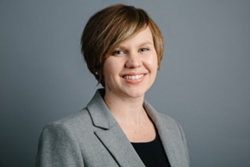 "A lot of knowledge is going out the door," said Prater. "And that means that there is a steep learning curve that costs the company time and money."
Lewisburg, Tn. (PRWEB) March 08, 2017
As more and more Baby Boomers retire, industry is discovering the loss of these workers is also the loss of key business knowledge; knowledge that no one has previously thought to capture. In response, a new clause has been developed in ISO Quality Standards addressing this issue. Martin Business Consulting, Inc. (MBC, Inc.) is now offering training on the new standard. The class has been created and will be taught by Jessica Prater of J. Prater Consulting.
"ISO 9001:2015 Clause 7.1.6 introduces the need to systematically retain organizational knowledge," said Martin. "Companies seeking guidance on how to meet compliance with this addition to the standard will benefit from attending the class. The class will also address the business case for knowledge retention, and how a good system can ensure smooth operation of the business through retirements, promotions, and turnover."
Prater offers an example of why this knowledge retention is so important, "A business acquaintance worked at a manufacturing plant that had originally been low-tech, but had experienced quite a bit of automation over several years. There had been a single IT guy that had helped with all the installations. He was unexpectedly killed in a freak accident off the job. The organization realized after his death that he was the only person that knew how to troubleshoot the machines. Contractors were hired to not only fix problems, but the company also had to have someone re-learn how to maintain the system on a daily basis."
The objective of this ISO class is to introduce the new standard regarding organizational knowledge and to help companies develop individual application on company compliance. It will also cover the implications of the new clause, as well as address identifying both internal and external sources of knowledge, creating a learning culture that insures smoother transitions, and a means of retaining and passing knowledge from one person to another.
"A lot of knowledge is going out the door," said Prater. "And that means that there is a steep learning curve that costs the company time and money. This class will provide businesses with strategies that will lead to time and cost savings caused by knowledge drain."
Prater holds a Master of Psychology from Middle Tennessee State University with emphasis on industrial and organizational psychology. She has seven years of experience with Bridgestone Americas, where she was a Master OTJ Trainer, holding roles in both the Human Resources and Manufacturing Education departments. She carries professional certifications of PHR and SHRM-CP. She is a national member of ATD.
For more information about training concerning, knowledge retention, contact Martin Business Consulting, Inc. (MBC, Inc.) at BMartin@MBCIncorp.com – Web Site – http://www.MBCIncorp.com/Knowledge-Retention/
For related video please click this YouTube Link: https://youtu.be/ibviPgdqizQ