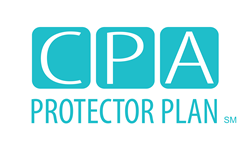 Tampa, FL (PRWEB) March 08, 2017
CPA Protector Plan, a division of B&B Protector Plans, Inc., a wholly-owned subsidiary of Brown & Brown, Inc., is pleased to announce that it has partnered with Aspen American Insurance Company ("Aspen Insurance"), a subsidiary of Aspen Insurance Holdings Limited ("AIHL"), to offer professional liability insurance solutions to CPA owned firms on an admitted basis. The offering includes comprehensive insurance solutions, risk management benefits and claims services.
The CPA Protector Plan offers insureds many exceptional coverage benefits including, but not limited to:

Professional Services, including Pro Bono services and publications / presentations
Privacy Breach and Remediation Coverage
Subpoena Expense Coverage
Disciplinary Proceedings Coverage
Risk Management offered by recognized leaders in professional liability industry
The offering benefits from an experienced and knowledgeable team that specializes in niche markets. Chris Basso, Program Leader, has over 15 years of specialized program experience related to accounting, operations, finance and marketing. The underwriting team, led by Nancy Alfredson, has 22 years of underwriting experience and 8 years of operational auditing experience, combining to make the CPA Protector Plan an industry-leading offering.
"We are excited about our new relationship with Aspen Insurance," said Chris Basso, Program Leader CPA Protector Plan. "Together as business partners, we will provide the CPA community an unparalleled commitment to delivering the highest level of professional liability insurance solutions."
Justin Camara, Senior Vice President, Professional Liability, Aspen Insurance commented, "This partnership combines the benefits of Aspen Insurance's Professional Liability Insurance offering with CPA Protector Plan's niche expertise and customer service, enhancing the value for clients."
About CPA Protector Plan
The CPA Protector Plan is today's leading professional liability program for CPA owned firms nationwide. Created in 2009, the CPA Protector Plan provides traditional as well as a more diverse array of professional services to small and mid-sized CPA owned firms. The comprehensive program offers a full range of customizable professional insurance products for CPA owned firms with a dedicated network of agents chosen for their knowledge and expertise in order to provide superior service. CPA Protector Plan insureds have access to risk management resources through a dedicated website which provides a forms library, articles, case studies and a link to contact a risk management representative.
The CPA Protector Plan is a division of B&B Protector Plans Inc., a wholly-owned subsidiary of Brown & Brown, Inc. Brown & Brown, Inc., which is one of the largest insurance intermediaries in the nation, with over 75 years of continuous service. The Company is ranked as the sixth largest such organization in the United States by Business Insurance magazine.
About Aspen Insurance Holdings Limited
AIHL provides reinsurance and insurance coverage to clients in various domestic and global markets through wholly-owned subsidiaries and offices in Australia, Bermuda, Canada, France, Germany, Ireland, Singapore, Switzerland, the United Arab Emirates, the United Kingdom and the United States. For the year ended December 31, 2016, AIHL reported $12.0 billion in total assets, $5.3 billion in gross reserves, $3.6 billion in total shareholders' equity and $3.1 billion in gross written premiums. Aspen Insurance has been assigned a rating of "A" ("Excellent") by A.M. Best Company Inc.
Aspen Insurance writes property, casualty and specialty insurance in the United States on an admitted basis.
MEDIA CONTACTS:
CPA Protector Plan
Chris Basso
813-222-4174
cbasso(at)bbprograms(dot)com