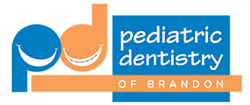 Brandon, FL (PRWEB) March 06, 2017
Dr. Jorge Torres of Pediatric Dentistry of Brandon is currently accepting new patients with or without referrals for age one dental visits. Dr. Torres, who practices as a pediatric dentist in Brandon, FL, is also working with his team to raise awareness about the critical role that these visits play in maintaining a child's oral health. Early visits can help parents better understand how to care for an infant's teeth, prevent many serious oral health problems, including cavities, and bolster their child's long-term oral health.
Research suggests that many new parents do not realize how soon their infants need to visit a pediatric dentist. According to the American Academy of Pediatric Dentistry, children should visit a dentist before age one or within six months of their first tooth erupting. However, a recent survey reveals that the average child's first pediatric dental visit occurs when the child is over two years old. Such delays may have harmful effects on their oral and overall health. More than one in four children between ages two and five have already developed cavities, according to data from the National Institutes of Health.
Given these findings, Dr. Torres is urging parents not to postpone scheduling dental visits for their infants. A first-time appointment provides Dr. Torres the opportunity to educate parents about providing proper dental care for a baby or toddler, handling issues such as teething and thumb sucking, and following a diet that promotes strong oral health. During this appointment, Dr. Torres also can assess whether a child is at risk for cavities and other oral health issues that require special treatment or preventive care.
More information about the services that Dr. Torres offers as a pediatric dentist in Brandon, FL, can be found on Dr. Torres' website at http://www.pedodentbrandon.com. Parents who are ready to schedule first-time appointments for their children may do so by visiting the website or directly calling Pediatric Dentistry of Brandon at (813) 321-4432.
About the Practice
Dr. Jorge Torres is a pediatric dentist offering personalized dental care for patients in Brandon, FL. Dr. Torres and his team at Pediatric Dentistry of Brandon, provide a wide range of services and are committed to high quality, professional care through the use of laser dentistry and other advanced techniques. To learn more about the services offered by Dr. Torres please visit his website at http://www.pedodentbrandon.com or call (813) 321-4432 to schedule an appointment.