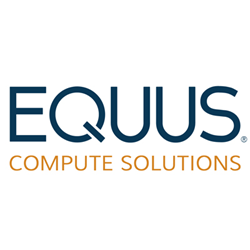 "I hope to use my diversified technical background, leadership skills, and strategic planning experience to move Equus forward to even greater growth and expansion."
South Edina, MN (PRWEB) March 08, 2017
Equus Compute Solutions, one of the largest manufacturers of custom white box servers and storage solutions, announces the appointment of Costa Hasapopoulos as President. Mr. Hasapopoulos is a transformative senior sales and technical executive with more than 30 years of experience with advanced technology products, services, and solutions. He has a successful record of developing, reorganizing, and reenergizing teams by building employee and customer focused cultures. Mr. Hasapopoulos will report to Andy Juang, CEO of Equus Holdings.
Known for hiring and inspiring staffs to drive, deliver, and accelerate revenues, Mr. Hasapopoulos will focus on enabling flexible software-defined infrastructures that deliver low-cost solutions for enterprise customers, software appliance vendors, and cloud providers.
Mr. Hasapopoulos comes to Equus with extremely diverse business experiences, ranging from start-ups to large public companies. He has held a range of executive positions, from sales to business operations. He joins Equus from IBM where he served as worldwide Vice President Storage Sales responsible for sales strategy and execution. Costa was previously with Hitachi Data Systems, a $4+ billion worldwide provider of high-end enterprise software and hardware solutions, where he served as Vice President of Solutions & Products and Chief Technology Officer for the Americas, directing a team of 300 developing solutions based on VMware, Microsoft, Oracle, SAP and others.
Mr. Hasapopoulos also served as worldwide Vice President of Solution Sales and Services for McData Corporation, a $400M global IT networking company. He has also held several other executive positions at global information technology, storage and services companies. He is an accomplished public speaker, frequently called upon to present at large partner and industry events.
"I am extremely excited to join Equus, and work with our Customers to solve their software-defined storage, networking, and virtualization challenges to realize a new generation of Equus-based hyper-converged scale-out applications and solutions," said Mr. Hasapopoulos. "I hope to use my diversified technical background, leadership skills, and strategic planning experience to move Equus forward to even greater growth and expansion."
Find out how to enable your software-defined world with us at http://www.equuscs.com.