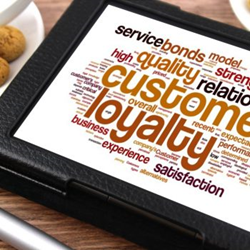 Most small and mid-size businesses need help in navigating the complex world of digital advertising.
(PRWEB) March 07, 2017
A NYC area digital marketing agency, IT consultant and MSP presents informative tips on increasing sales with digital ads that enhance the customer experience. Publishing the right kind of digital ads at the right time is also discussed in a new article on the eMazzanti Technologies website.
The informative article examines why native ads enhance the customer experience (CX) and boost engagement. The article concludes by reviewing how digital ads lead to offline purchases.
"Most small and mid-size businesses need help in navigating the complex world of digital advertising," stated Jennifer Mazzanti, President, eMazzanti Technologies. "Using digital ads to enhance the customer experience is the secret to online marketing success."
Below are a few excerpts from the article, "How Digital Ads Create Incredible Customer Experiences."
"Buying a product is no longer a transaction; it's an experience. Customer experience (CX) is the new darling of the marketing world. Not long ago, ads were the enemy of good CX. As ad engagement plummeted, marketers had to get smart. Their answer? Native ads."
"Timing is everything. To serve the right ad at the right time, brands must understand every detail of their customers' routes to purchase, and align their digital advertising to the entire experience. To do this, we need to look at the data."
"Increasingly, brands are leveraging data to understand how digital advertising drives people to physical stores. By tracking mobile locations, analytics software like ours lets marketers see when consumers buy in-store after seeing an ad online."
Connecting Online and Offline Sales
In a hyper-connected world, customer expectations continue to soar. Brands looking to fully engage their customers and boost sales should examine the opportunity to engage customers with digital advertising.
Digital advertising data connects the missing link between online and offline sales, and gives brands the opportunity to build an engaging and consistent customer experience between two previously separate realms.
Business leaders who want to enhance the customer experience with targeted native ads should check out eMazzanti's digital advertising services.
Related resource information:
Email Marketing Benefits You Can't Afford to Pass Up
Use Email Marketing Services to Extend Your Reach
About eMazzanti Technologies
eMazzanti's team of trained, certified IT experts rapidly deliver cloud and mobile solutions, multi-site implementations, 24×7 outsourced network management, remote monitoring and support to increase productivity, data security and revenue growth for clients ranging from law firms to high-end global retailers.
eMazzanti has made the Inc. 5000 list seven years running, is a 2015, 2013 and 2012 Microsoft Partner of the Year, 2016 NJ Business of the Year, 5X WatchGuard Partner of the Year and one of the TOP 200 U.S. Microsoft Partners! Contact: 1-866-362-9926, info(at)emazzanti(dot)net or http://www.emazzanti.net Twitter: @emazzanti Facebook: Facebook.com/emazzantitechnologies.