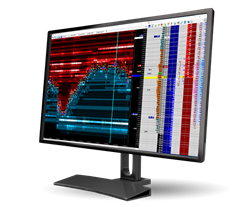 "When you discover a new trading method, you can't expect to be to be an expert from day one. There's a learning curve. Having access to other traders that have been through that learning curve gives you the confidence to stick with it."
CHICAGO, ILLINOIS (PRWEB) March 08, 2017
The road to trading profits has numerous twists, turns and dead-ends. Efforts to seek profits from the markets invariably leads to the use of online resources. But finding useful trading information online is largely a matter of trial and error. The trading education and tools industry is effectively unregulated. With few independent review resources available, there is little alternative to trusting the seller's word regarding the benefits of a product. When it comes to finding out what works and what doesn't, traders often have to find out the hard way. Resources that take the guesswork out of this selection process represent potential time and money savings for traders. Opinion polls that sample the views of hundreds or thousands of traders are less prone to error or manipulation and reveal a more reliable view of which services are worth consideration.
Recent polling, saw Jigsaw Trading voted "Trading Product of the Year" in the futures io "True Edge Awards". The futures io community is home to over 85,000 traders, making it the largest futures trading community in the world. In the name of transparency, products were nominated by the community before voting commenced and the results announced in February, 2016.
Coincidentally, Jigsaw Trading were also voted number 1 product in the "Trading Software: Forex/Futures" category at Trader Planet. As with the futures io awards, the Trader Planet's "Star Awards" had products nominated and voted for by real traders.
Jigsaw Trading believe the key to success is in providing a complete solution for traders along with an understanding of the learning process. CEO of Jigsaw, Peter Davies, explains, "Of course, people need quality trading tools, they need education too but more importantly, they need the confidence to persevere through the learning process." This confidence factor is not to be underestimated. "When you discover a new trading method, you can't expect to be to be an expert from day one. There's a learning curve. Having access to other traders that have been through that learning curve gives you the confidence to stick with it."
The Jigsaw Trading solution is comprised of a set of trading tools, a comprehensive free training course and a vibrant trading community. Peter noted, "What sets Jigsaw apart is that we actively encourage our customers to communicate with each other. We even provide a free venue for them to meet in the 'Jigsaw Chat Room', a friendly, unmoderated, live discussion room where traders discuss the market action. Many of our customers have their own YouTube pages, contribute to the Jigsaw Blog and create threads on various Trading Forums explaining their methods and how they use the products. We contribute our own content and trade recordings to the site, as well as to our partner sites."
Jigsaw's free "Order Flow Foundation" video course comprises of 4 modules. Theory, practical exercises, benefit specific lessons (e.g. trade management, reversal trading, scalping) and trade location. It is arguably the best resource for Order Flow trading available online. This is backed up by the fact that Jigsaw's educational material is being disseminated in a number of Proprietary Trading firms to help their interns grasp Order Flow concepts.
Jigsaw have certainly taken a unique and refreshing approach to the much-maligned trading tools industry. There is a spirit of openness that is rare in the industry and it seems to be paying off with these recent awards. Whether other companies in this space follow suit remains to be seen. With the lack of any real industry oversight, it seems that companies may opt to effectively 'self-regulate' in order to demonstrate the effectiveness of their products.