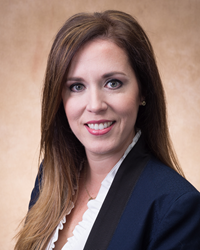 Alpharetta, Ga. (PRWEB) March 07, 2017
LeasePlan USA has announced Michelle Davis as new regional sales vice president for the Southeast.
Davis has more than 12 years of successful fleet experience, including 11 years at Enterprise Fleet Management as a senior account manager. Most recently, Michelle was the district sales manager at Supreme Corporation, helping clients find solutions to improve their driver experience. Throughout her career, she was repeatedly recognized as a sales leader and fleet expert.
According to Davis, there's much untapped potential for fleets when it comes to saving money. She believes there are a few ways fleet managers can reduce costs by looking at the bigger picture.
"The first step is to reduce your TCO by selecting vehicles with the highest resale value and lowest fuel and maintenance costs," she said. "Then, you can look at other areas for possible cost-saving opportunities."
Davis says some target areas to reduce TCO include:

Depreciation. "Evaluate your fleet to make sure you're using the right vehicle for the specific job application and replacing vehicles at the optimal time."
Maintenance and repair. "Creating a preventive maintenance schedule can help avoid expensive repairs later!"
Strategic decisions. "Leverage data to drive better fleet utilization and improve life cycle costs."
Fleet managers can find more of Davis' TCO tips in this infographic.
In her new position, Davis will be based in Louisiana and work with potential clients of up to 1,000 vehicles. It is her responsibility to ensure her clients are using the most up-to-date strategies and present solutions to help better manage their fleets.
"Michelle brings to LeasePlan a winning combination of industry knowledge, a passion for all things fleet and an innovative, problem-solving mindset," said Brian Barber, senior vice president of sales. "We welcome her to the family and look forward to her continued success."
##
About LeasePlan
LeasePlan is a global fleet management and driver mobility company. Our global group manages 1.6 million vehicles and provides services in 32 countries. LeasePlan USA prides itself on delivering high-touch service and innovative products that offer total cost reduction for fleets. Our full-service offering consists of financing and operational fleet management services to meet the needs of a diverse client base. With more than 50 years of fleet experience, LeasePlan's experts find ways to get the most out of clients' vehicles, budget and time.