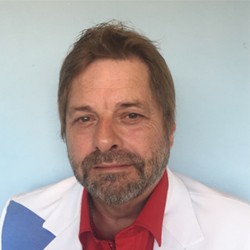 New York, NY (PRWEB) March 07, 2017
The Executive Office of the President of World Sports Alliance(WSA) is pleased to endorse and give its full support to the Corporate Governance Initiative (CGI), which represents a very forceful and important step for the furtherance of Corporate Social Responsibility and Corporate Governance and WSA wishes to take this opportunity to congratulate Mr. Paul Pelosi on his recent appointment as CEO of CGI.
WSA is an Intergovernmental Organization ("IGO") organized under the Vienna Convention on the Law of Treaties pursuant to the United Nations Treaty Series, entered in force on 27 January 1980, that was constituted on May 29, 2007 by the Joint Declaration of the sovereign states of the Kingdom of Morocco, the Dominican Republic and the Republic of Niger who adopted the Rabat Declaration (UN-ECOSOC-E/2007/NGO/1) as WSA's Constitutive Act. Per the Voluntary Membership Process, 30 Countries and States/Provinces, in addition to the three founding nations, joined the Alliance to date.
As mentioned by H.E. Alain Lemieux, President and Founder of WSA: "To understand the benefits for a Nation to join World Sports Alliance, as a Member State, it is important to understand how and why the WSA was created and the way it pursues its mission through the deployment of its unique Socio-Economic Initiative within a self-sustaining framework. In this current era of increasing globalization and interdependence of nations, the Intergovernmental Organizations - which refer to entities created by treaty, involving two or more nations, to work in good faith, on issues of common interest -have come to play a very significant role in international political systems and global governance".
WSA as an IGO is committed to achieving its purpose and mission in accordance with sound principles of governance, not only for itself, as a person of international law, currently counting 33 Member States that are its stakeholders, but also for each of the affiliated corporate operating arms, through which it carries on its various activities, whether directly or indirectly, for the achievement of its mission which consists of supporting the WSA Member States in their achievement of the United Nations Sustainable Development Goals (SDGs).
As further stated by H.E. Mr. Alain Lemieux: "The principal objectives of WSA, as an IGO, are to create a mechanism for participating Nations (Member States) to work more successfully together in transparency by adopting uniform rules of engagement and codes of conduct in the areas of Sports, Physical Education, and Leisure (SPEL) and to achieve better interaction with major international sports organizations, NGOs and the sport & fitness industry as a whole, in addition to also dealing with economic and social questions for the achievement of the United Nations' Sustainable Development Goals (SDGs), with the objective of using Sports, Physical Education, and Leisure (SPEL) as a catalyst to design and implement extracurricular training and educational programs for at-risk youth, as well as a network of youth community sports centers within the territory of its Member States that is adapted to each population's specific culture, to facilitate the achievement of the SDGs, with the vision that, by educating the youth, at an early stage, in Sports, Physical Activities and in the SDGs, popular culture and attitudes will evolve leading to the achievement of the SDGs, thus contributing towards the building of a just, humane and equitable society well-connected to its environment and in harmony with respect for the planet, our home".
In particular, WSA's initiative directly targets the following SDGs, namely to Eradicate Extreme Poverty and Hunger (SDGs #1 and 2); promote good health and well-being (SDG #3) contribute to Quality Education (SDG #4); Promote Gender Equality (SDG #5); develop projects for clean water and sanitation (SDG #6); develop projects for affordable and clean energy (SDG #7); develop projects offering decent work and incurring economic growth (SDG #8); develop projects offering industry, innovation and infrastructure (SDG #9); Reduce Inequalities (SDG #10); develop projects in the area of sustainable cities and communities (SDG #11); Promote responsible consumption and production (SDG #12); support Climate Action (SDG #13); promote development bearing in mind the necessity to preserve life below water and life on land (SDGs #14 and 15); support peace, justice and strong institutions (SDG #16) and promote Global Partnership for the achievement of all these goals (SDG #17).
Mr. Ralph Faraggi, the Executive Director of WSA, explained that: "WSA has established its own rules of engagement and code of conduct which are enacted within the Charter of WSA; but WSA will also maintain oversight over the entities, firms and organizations, established to achieve its purpose and mission and, to this end, will ensure that principles of good corporate governance are established and adhered to, through policies, by-laws, codes of conduct, in addition to administrative and financial controls, ensuring both accountability and the tracking of performance, from the broad organization level all the way downstream to the individual groups, teams, and persons entrusted with specific tasks".
WSA is a self-funded and self-sustainable organization that does not solicit contributions from its Member States, but which must generate the funds for its subsistence, operations and social mission through "For Profit" commercial projects undertaken within the territory of its Member States.
Director Faraggi also explained that: "WSA, as an IGO, ensures the promotion of its Socio-Economic Initiative at the Government level with its Member States and ensures the liaison with private enterprise through the VO2 Global entities that it controls and which are responsible for the management, coordination and implementation of the "For Profit" commercial projects in all sectors of industry which it undertakes in conjunction with the operating affiliated organizations and international private enterprise partners selected by WSA for the implementation and operation of these various projects".
Thus, in collaboration with technology partners and operators from around the world, who develop, promote and use environmentally responsible technologies to pursue clean industrial activities, drive employment, improve economic conditions within a sanitary environment, with a view to increasing productivity and quality of life, WSA will undertake the deployment and realization of various WSA Projects consisting of industrial infrastructure and commercial projects contemplated or desired by the Member State, through bilateral cooperation JV agreements between WSA and the Member States, establishing "For Profit" WSA Project(s), where the revenue shared by and between the public and private partners for each WSA Project, whether structured as a Public Private Partnership (PPP) or otherwise, will provide the funding and financing for the deployment of the WSA's Socio-Economic Initiative within the territory of the Member State.
As the WSA expands its activities and global footprint with the corresponding expansion of its administrative arms and operating affiliated organizations, so will it broaden its governing processes and controls to ensure that every level of the organization operates and evolves within a philosophy and framework abiding by rules, norms and structures that not only promote and track accountability and the effort deployed but, at the same time, enable recognition of contributions within the organization by giving credit where credit is due.
Thus, in an atmosphere of transparency fostered by an open organizational structure governed by reasonable, adaptive, ethical and equitable governance rules providing a framework where the rules of engagement are clear such that there are no sticks but only carrots, and where each participant, at all levels, can evolve positively as a member of a group of like-minded people working together to achieve the positive goals of the organization which will contribute directly to the improvement of social and living conditions in WSA Member States, while also contributing to WSA's ultimate goal for a just and humane society.
H.E. Mr. Alain Lemieux, the President of WSA, also pointed out that "…One of the immediate benefits for the countries, is to participate as an active Member State within a group of Nations with a shared vision carried out through an Intergovernmental Organization, to work together in good faith on issues of common interest allowing for multilateral cooperation and, subject to international law and specific governance policies, through the WSA IGO, have the ability to enter into enforceable agreements amongst themselves or with other states or with the other stakeholders of the Alliance, to pursue and achieve either National projects or Global projects, within their own territory".
WSA Executive Director Mr. Ralph Faraggi concluded by stating: "The challenge faced by a fast-growing organization such as WSA, clearly lies in modulating the right balance between ensuring a dynamic environment where the various teams can strive towards a coordinated common goal, while ensuring that this effort is achieved through ethical, equitable, adaptive and diligent means that do not strangle the initiative, ambition, and energy required for the successful pursuit and ultimate achievement of the objectives sought, not only for the organization but also for its members, participants and each person who contributes to the effort and who can take pride in being part of an organization that strives for success in a structure that stands for good governance and the achievement of global sustainable development goals – clearly representing the framework not only for corporate social responsibility but also, by extension, the foundation for the attainment of a just and humane society".
WSA Sr. Director of Global Communications Royal-Rashaad Patrick Ph.D. stated "I have worked with Paul Pelosi on several initiatives over the years with excellent results; we look forward to working with Paul and the CGI in their efforts to improve and create value for companies and communities by including broader participation and transparency."
About CGI
The Corporate Governance Initiative is committed to assisting organizations adhere to a system of guidelines, practices and procedures by which a company is directed and controlled. The Corporate Governance Initiative will also help companies create policies to find balance between the interests of a company's many stakeholders, such as shareholders, management, patrons, providers, investors, government and the public.