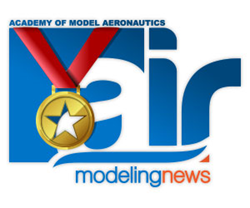 Muncie, IN (PRWEB) March 08, 2017
AMA Air was recently recognized as the first-place winner in the monthly newsletter or communication category for the Association Trends 2016 All Media Contest. The winners in each category were announced on February 23 during the 2017 Salute to Association Excellence awards banquet. A list of all categories and those receiving honors can be viewed on the Association Trends website: http://associationtrends.com/news/trends/headlines/winners-trends-all-media-contest-gold-silver-and-bronze.
AMA Air premiered in October 2015 and has gained popularity since that time. The video webcast highlights the most recent news, features, and events, while showcasing AMA members and clubs. AMA Air started as a monthly news show, but has recently transitioned into a bimonthly show in response to viewer and member feedback.
To receive email notifications about the release of new episodes, subscribe at http://air.modelaircraft.org/subscribe/.
Congratulations to AMA's Media and Publications team on its great work of producing AMA Air.
###
About AMA
The Academy of Model Aeronautics, founded in 1936, continues to be devoted to national airspace safety. It serves as the nation's collective voice for approximately 197,000 modelers in 2,400 clubs in the US and Puerto Rico. Headquartered in Muncie, Indiana, AMA is a membership organization representing those who fly model aircraft for recreational and educational purposes.