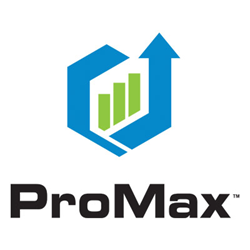 Davenport, IA (PRWEB) March 09, 2017
Dealer Marketing Services, Inc., the makers of ProMax Unlimited announced today that they have completed the integration of General Motors Dealer Customer Data Exchange (DCDE) Customer Search capability from within ProMax. Our GM franchise dealers that utilize ProMax can now access direct the GM Dealer Customer Data Exchange (DCDE) Customer Search capability from within ProMax.
"This is an exciting step in our planned full GM data service integration effort, and a big benefit to our GM dealers" said ProMax CEO John Palmer. "This integration makes valuable data available seamlessly within the award-winning ProMax CRM. We look forward to the continued development of this and other data integrations with the GM team."
The Customer Search integration provides accurate and up to date customer contact information as well as repair order history, providing a more complete view of a GM customer's history. The enhanced GM data Is available from the Customer Workscreen in ProMax as well as the Mobile Workscreen in ProMax Mobile, a platform that can be operated from any tablet or smartphone.
ProMax has been leading the industry in automotive software for over 20 years, and offers a complete solution for dealerships. From award-winning Desking and CRM modules, to industry-first Compliance solutions and Pre-Screen products, to Lead Generation, Inventory, ILM, Dealer Websites, Direct Mail, Credit Reports and more, ProMax provides all the tools that dealerships need to succeed.
ABOUT PROMAX UNLIMITED
Dealer Marketing Services, Inc. was formed in 1994 by John Palmer. In August of 1995, ProMax was introduced as a Special Finance software solution. In 1998, the software was expanded to handle all types of desking including new and used vehicle leasing, CRM, finance menus, inventory management, reports, and credit application submissions to lenders. In 2002, ProMax was introduced as the industry's first Internet-based full front end solution and today is used by over 2,000 automotive dealerships. The ProMax Unlimited internet application integrates with dealership DMS systems and can be used effectively in large dealer group situations as well as single location dealerships. Dealer Marketing Services, Inc. also provides credit bureaus, website development and hosting, internet leads, and direct mail services to help dealerships increase traffic. Learn more about ProMax Unlimited and Dealer Marketing Services, Inc. at http://www.ProMaxUnlimited.com.