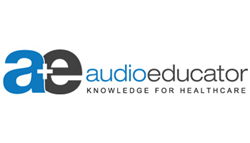 EMTALA violations can lead to massive penalties as well as exclusion from the Medicare program
Durham, NC (PRWEB) March 08, 2017
AudioEducator will host a Live Webinar presented by noted expert Sue Dill Calloway, RN, MSN, JD, titled "EMTALA and the On Call Physician and Proposed Changes" on Tue, March 14, 2017. This session aims to explore the proposed OIG changes which effect on-call physicians.
Hospitals with an emergency department, which accept Medicare or Medicaid reimbursement, including critical access hospitals, must follow federal law and CMS interpretive guidelines on EMTALA. However, EMTALA deficiencies were the number one problematic standard for hospitals, as seen from the trend of CMS-issued memos. EMTALA deficiencies were the top deficiency and many involved the on-call physician issue. The current CMS deficiency report found over 2,667 EMTALA deficiencies and there were 126 cases related to on-call physician issues.
Violation of the federal EMTALA law can invite a fine up to $50,000 for hospitals and physicians. In fact, the penalty for violating EMTALA law has more than doubled in 2017, as a result of the Federal Civil Penalties Inflation Adjustment Act. For hospitals with 100 beds or more, the penalty has increased from $50,000 to $103,139, and for hospitals with less than 100 beds, the penalty has increased from $25,000 to $51,570. Apart from penalties, violations can also lead to exclusion from the Medicare program. Physicians face fines and exclusion from participation in any federal program and can have their license revoked by the state medical board.
The CMS and OIG recommend that hospitals provide EMTALA training for physicians that are on-call. This is important because the hospital can be fined for the on-call physicians' failure to show up when requested. It is essential that every hospital and critical access hospital be in compliance with the federal regulations and interpretive guidelines on EMTALA and the On-Call Physician requirements. The Patient Protection and Affordable Care Act have specific provisions related to insurers and EMTALA-covered patients. For screening and stabilization services as defined under EMTALA, insurers cannot require a prior authorization.
Join expert Sue Dill Calloway, RN, MSN, JD, in this extensive session to understand the proposed OIG changes which affect on-call physicians. She will also discuss changes regarding the QIO handling of complaints by two organizations from now on. This session will discuss proposed changes to the on-call system from the OIG. She will discuss the responsibilities of on-call physicians as listed in CMS' EMTALA CoP. She will offer insight on how hospitals should provide on-call physicians with education on their on-call responsibilities under EMTALA under CMS and OIG recommendation.
For more information visit: https://www.AudioEducator.com/hospitals-and-health-systems/emtala-guidelines-for-on-call-physicians.html
Get $30 off on our conferences and webinars. Use Code PRWEB30 on checkout (applicable for all purchases).
About AudioEducator
AudioEducator is the country's leading source of knowledge and training for professionals in the healthcare, pharma and food safety sector. Our conferences and webinars on coding, billing, compliance in the healthcare sector are conducted by nationally renowned experts and consultants who provide a fresh perspective on industry issues and latest regulations in healthcare. AudioEducator offers important updates, regulatory knowledge and compliance information on the hot topics in this sector. It has provided thousands of healthcare providers the opportunity to get answers to their most complex questions directly from experts. To know more visit https://www.AudioEducator.com/hospitals-and-health-systems.html