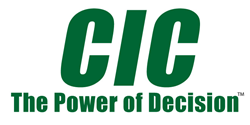 Focused on "Building Community in Rental Housing", AAOC's tradeshow and conference will host a wide range of free seminars and vendors.
Lancaster, CA (PRWEB) March 07, 2017
Contemporary Information Corporation™ (CIC™), the nation's leading provider of tenant and employment screening, is proud to announce that they will be participating in the Apartment Association of Orange County's (AAOC) 46th Annual Trade Show and Conference on March 9th, 2017. This free event for rental-housing owners and property management companies is an excellent way to learn about the latest challenges that the rental industry faces in California and how to protect their businesses.
Focused on "Building Community in Rental Housing", AAOC's Trade Show and Conference will include a wide range of seminars and vendors. As a sponsor, CIC™ invites you to join their vice president, Dan Firestone, at booth #333 on Thursday to learn how you can protect your company with the association's tenant screening, employment screening and other tools. The event runs from 8:30 am to 4:00 pm at the Orange County Fair & Event Center in Costa Mesa, CA.
Since 1986, CIC™ has been eager to share their passion and knowledge for best-in-class tenant screening data. CIC has a long standing partnership with AAOC for comprehensive credit and background reports, along with AAOC's newest offering of no cost consumer-initiated renter checks at https://www.applyconnect.com/
AAOC's Annual Trade Show and Conference is a must see event for owners, property managers, and leasing agents within Orange County. Seminars about how to legally build a better community and how to construct positive tenant experiences will be happening throughout the conference. To get connected with CIC's vice president in advance, call 800-288-4757 x8262 or fill out the contact form at http://www.cicreports.com.
Download AAOC's advance show ticket for free at http://www.aaoc.com/attendees.html.