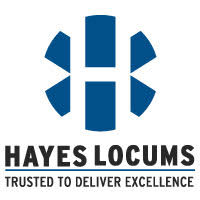 FORT LAUDERDALE, FL (PRWEB) March 09, 2017
Hayes Locums, a national leader in physician placement services, has been named a winner of the 2017 Best Staffing Firms To Work For award by Staffing Industry Analysts (SIA).
SIA sponsored an annual survey in conjunction with Quantum Workplace, an independent research firm specializing in employee engagement. Approximately 300 companies participated in the program, with best workplace winners announced during SIA's Excecutive Forum at the Manchester Grand Hyatt in San Diego.
"This SIA recognition reflects our focus on providing a supportive culture where all employees can share their talent, passion and ideas," said CEO John Hayes. "For us, an above-and-beyond dedication to clients and a fun, upbeat work environment is the energizing blend that drives our growth and success."
Employees at each company completed a 40-question online survey that measured 10 key engagement categories including teamwork, trust in senior leaders, feeling valued, manager effectiveness, compensation and benefits. SIA ranked firms by the size of their internal staff with Hayes Locums garnering honors as one of the top firms with 51 to 200 employees.
"This year's winners lead the industry forward each day in their empowerment of people and through their commitment to the organizational values and vision that drive employee engagement and business success," said Barry Asin, President of SIA. "We congratulate them on their top performance and strong workplace culture."
Founded in 2012, Hayes Locums is one of the country's leading physician placement firms providing locum tenens and permanent placement services to physicians, hospitals, clinics and healthcare organizations in all 50 states. For more information, visit http://www.hayeslocums.com.