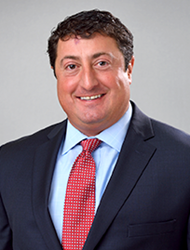 Dan has been a tremendous asset and important contributor to our state's success in the captive insurance industry.
Montpelier, VT (PRWEB) March 09, 2017
Dan Towle, Vermont's Director of Financial Services and a fixture in the state's captive insurance industry since 1999, has announced his plans to leave State Government effective April 7th of this year. Towle will be accepting his new role as President of the Captive Insurance Companies Association (CICA), the only global domicile-neutral captive insurance association on April 24, 2017.
For more than 17 years Towle has been a nationally recognized leader in captive insurance and has been credited as a key figure in advancing the captive insurance industry in Vermont and beyond.
"Dan has been a tremendous asset and important contributor to our state's success in the captive insurance industry. His work and commitment to the advancement of the industry demonstrates the impact state employees can have on Vermont's economy," said Vermont Governor Phil Scott. "We are deeply grateful to Dan for his exemplary service to Vermont over the years and wish him the very best."
Deputy Commissioner of Captive Insurance, David Provost who has worked with Towle since 2001 said, "Dan's passion, optimism and enthusiasm for his work, along with his savvy marketing instincts have helped shape Vermont into the Gold Standard of Domiciles. Dan has been a tremendous asset to me personally by helping me send a consistent message about Vermont. He will be missed, however, CICA has always been a strong partner and Dan will continue to be an asset for Vermont as he serves the global captive insurance industry."
Responsibility for the promotion of the captive insurance industry is housed in the Agency of Commerce & Community Development. The Director of Financial Services' duty is to market and promote Vermont to captive insurance companies and risk retention groups. The Director works in close partnership with the Captive Insurance Division at the Department of Financial Regulation and the Vermont Captive Insurance Association.
"Dan has been an important member of the captive insurance team at the State of Vermont that is arguably the best in the world. We wish him well and are thankful for all he has done to ensure that his contributions will continue to benefit the state long after he is gone," said Commerce Secretary Michael Schirling. "To ensure a smooth transition and to allow for appropriate overlap with Dan, we will soon be announcing his successor."
Towle has served as Director of Financial Services since November of 1999 and has witnessed the licensing of over 600 captives, which is more than half of all the captives licensed in Vermont's history. Captive insurance premium tax revenue has increased by 237% and gross written premium has increased by 655% during his tenure.
"I am very grateful for the opportunity to have served the State of Vermont," said Towle. "I feel incredibly positive about the position of Vermont within the captive industry and its future success. I am proud of our growth and all that we have achieved together. I am fortunate to have worked alongside some of the most talented individuals in all of captive insurance, including legends, Len Crouse and David Provost. I am thankful for the knowledge and insight they and fellow leaders in the broader captive insurance industry have passed down to help shape my own understanding and experience."
Earlier this year Towle was recognized as the 17th most influential person in "Captive Review's Power 50 List" which recognizes the most powerful and influential individuals on an international level for the Captive Insurance Industry. Vermont was also recognized as the U.S. Captive Domicile of the Year and Non-European Union Domicile of the Year in 2016 under Dan's leadership. He has written a number of articles for various trade publications and was a frequent presenter at captive insurance events across the country.
Captive insurance is a regulated form of self insurance that has been around since the 1960's, and has been a part of the Vermont insurance industry since 1981, when Vermont passed the Special Insurer Act. Captive insurance companies are formed by companies or groups of companies as a form of alternative insurance to better manage their own risk. Captives are typically used for corporate lines of insurance such as property, general liability, products liability, or professional liability. Growth sectors of the captive insurance industry include professional medical malpractice coverage for doctors and hospitals and the continued trend of small and mid-sized companies forming captive insurance companies.
For more information on Vermont's captive industry, visit http://www.vermontcaptive.com, call Dan Towle at 802-828-5232 or email dan.towle(at)vermont(dot)gov.