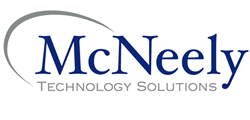 We were tired of saying no to customer requests for advanced SQL Server work.
Dallas, Texas (PRWEB) March 09, 2017
McNeely Technology Solutions today announced their expansion of relational database services. While the company has offered both Oracle and SQL Server database administration services, they have elevated SQL Server as a primary service offering alongside Oracle, based on customer demand. To facilitate this emphasis the company increased personnel, training, and other SQL Server resources.
President Mary Elizabeth McNeely explained, "We were tired of saying no to customer requests for advanced SQL Server work. Now, in addition to basic SQL Server consulting, we have a major focus on services for SQL Server databases including health checks, upgrades, tuning, replication, high availability, new installs, and remote management. Of course we can act as an interim SQL Server DBA or 'sit in' for vacationing DBAs as well. Just like we do for Oracle DBAs."
Oracle work remains McNeely Technology's flagship product, and they have become an Oracle Authorized Reseller in addition to their status as an Oracle Gold Partner. Their target customers —mid-sized companies—often run both Oracle and SQL Server databases in their environments and wants help in both arenas. McNeely added, "now it's easy to say "yes" to all our clients' short-term or long-term needs."
About McNeely Technology Solutions
McNeely Technology Solutions offers Oracle and SQL Server database administration and development, serving clients ranging from single-location enterprises with only one or two databases to publicly traded nationwide corporations with complex technical issues, but focused mainly on mid-sized clients in fast-paced environments with complex technical needs. McNeely Technology Solutions, Inc. is a Texas corporation, based in Dallas, and a certified Women's Business Enterprise/Historically Underutilized Business. For more information http://www.mcneelytech.com