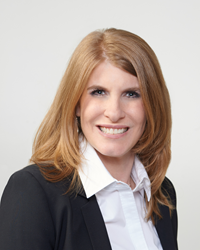 It's an exciting day as our members now have three full-service offices to use in Broward County
Fort Lauderdale (PRWEB) March 08, 2017
The MIAMI Association of REALTORS® (MIAMI) opened its third, state-of-the-art Broward office recently for its growing Broward County membership, which now totals more than 11,000 Realtors. The new, Northeast Broward office at 6451 North Federal Highway, Suite 116 in Fort Lauderdale will host Realtor training, educational seminars, events and answer membership questions.
"It's an exciting day as our members now have three full-service offices to use in Broward County," said Hollywood Realtor Ellen Mitchel, the 2017 Broward President of MIAMI. "Each of the offices are located in convenient locations and are perfect for the on-the-go lifestyle of Realtors. Now with three Broward County offices, Realtors have more options to take Realtor training, engage in educational seminars and more."
The new, Northeast Broward office is located on the first floor of the 6451 North Federal Highway building. The facility boasts a 50-seat training center, conference room and ample parking. As with every MIAMI facility, the office serves free Starbucks coffee to members.
MIAMI, which is the largest local Realtor association in the United States with more than 46,000 members, has seven offices in Miami-Dade, Broward and Palm Beach counties. Other MIAMI offices:

MIAMI headquarters (700 S. Royal Poinciana Blvd., Suite 400, in Miami Springs)
Coral Gables office (245 Alcazar Avenue in Coral Gables)
West Broward-Sawgrass office (13680 Northwest 14th St. in Sunrise)
East Broward-DCOTA office (1815 Griffin Road, Suite 104 in Dania Beach)
JTHS-MIAMI office (2151 Alternate A1A S., Suite 1100 in Jupiter)
Northwestern Dade (415 West 51st Place, Suite 200 in Hialeah)
MIAMI has five computer labs with 200 total computers for member training. A sixth computer lab is planned for Jupiter-Tequesta-Hobe Sound Association of Realtors (JTHS-MIAMI) members at the Jupiter office. JTHS, which comprises more than 2,500 members in Palm Beach and Martin counties, merged with MIAMI on September 22, 2015. MIAMI continues to increase educational opportunities for the new JTHS Council which are specifically focused on their members' needs and interests.
MIAMI hosts more than 4,000 member educational seminars each year with about 82 percent offered free to members. Conference centers at each location hold between 80 and 150 participants for each of the seminars hosted there. MIAMI also provides more than 100 premium marketing tools and services to each of its 46,000 members, contributing to their success and helping better serve their customers.
About the MIAMI Association of REALTORS®
The MIAMI Association of REALTORS® was chartered by the National Association of Realtors in 1920 and is celebrating 97 years of service to Realtors, the buying and selling public, and the communities in South Florida. Comprised of six organizations, the Residential Association, the Realtors Commercial Alliance, the Broward Council, the Jupiter Tequesta Hobe Sound (JTHS) Council, the Young Professionals Network (YPN) Council and the award-winning International Council, it represents more than 46,000 real estate professionals in all aspects of real estate sales, marketing, and brokerage. It is the largest local Realtor association in the U.S., and has official partnerships with 160 international organizations worldwide. MIAMI's official website is http://www.miamire.com.