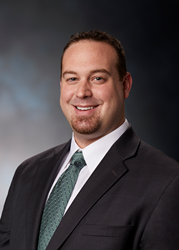 At Ball Janik, we strive to create trust by finding effective and efficient solutions for our clients while maintaining the highest ethical and professional standards
Portland, Oregon (PRWEB) March 07, 2017
David Greene joined Ball Janik LLP's Orlando office as an associate in its construction and general civil litigation practices. His practice focuses on representing owners and associations in all aspects of commercial and residential construction defect litigation. He has successfully represented clients in disputes involving single-family homes, townhouses, apartment complexes, and condominiums.
Mr. Greene previously served several years as an assistant Public Defender representing clients accused of misdemeanor and felony crimes, two years defending personal injury and wrongful death claims, and two years as panel counsel representing a large insurance corporation in defending construction defect claims. Mr. Greene's experience in defending insurance companies and businesses in construction litigation offers him a unique perspective in ensuring his clients are able to maximize their recovery through pre-suit negotiations or litigation.
Mr. Greene has been an active member of the Inns of Court since 2011 where he has authored and presented CLE programs including such topics as jury selection, using and defending against motions for sanctions, and preventing mistrials due to technology in the courtroom.
About Ball Janik LLP
Ball Janik LLP is a Pacific Northwest law firm headquartered in Portland, Oregon, with an office in Orlando, Florida. For over thirty years, Ball Janik LLP has been providing outstanding legal services in the areas of bankruptcy and creditor rights, commercial litigation, construction and design, construction litigation, employment, real estate and land use, insurance recovery for policyholders, and securities litigation.
Ball Janik LLP represents large and small businesses; state, municipal and local governments; associations; schools and universities; and individuals. Ball Janik LLP provides clients an aggressive, skilled, team approach to solve problems and achieve results. Ball Janik LLP has been recognized by Chambers USA, U.S. News & World Report and Best Lawyers®, The Best Lawyers in America©, and Corporate International. Ball Janik LLP's success and integrity have repeatedly made it one of "Oregon's Most Admired Professional Firms," according to the Portland Business Journal's survey results of CEOs throughout the region.