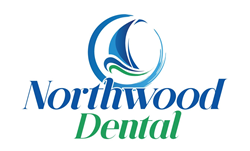 Clearwater, FL (PRWEB) March 07, 2017
People who wish to replace their missing teeth with dental implants in Clearwater, FL, can now visit Northwood Dental with or without referrals. Drs. Jill Hagan, David Wagner, Saravana Karunagaran and Gabrielle Goodman are now accepting new patients for implants, which are permanently secured in the jaw bone just like natural teeth. These tooth replacements promise many unique health benefits, along with the look and functionality of natural teeth.
The doctors at Northwood Dental may recommend dental implants to their patients for multiple reasons. Since implants are rooted in the jaw bone, they halt the bone density loss that typically follows tooth loss. Implants additionally can stabilize the positioning of remaining natural teeth, protecting patients from malocclusion due to tooth loss. Implants allow people with multiple missing teeth to maintain proper diets, lowering the risk of malnutrition or unhealthy diets. Implants are simple to care for, and due to their convincing appearance, they can also support greater self-esteem.
Patients of Northwood Dental can typically receive dental implants in Clearwater, FL, in a few steps. First, the doctors plan any necessary tooth extractions as well as the implant placement procedure. By using advanced cone beam imaging technology, which captures precise three-dimensional images of structures in the mouth, the doctors can accurately plan each procedure and minimize the risk of discomfort and unwanted complications. After the implant posts are placed in the jaw bone, patients are given time to heal before their customized implant crowns are attached. From that point onward, the implants require only routine oral hygiene care and may last for years with proper treatment.
For more information about the implant procedure and its long-term benefits, patients are encouraged to visit the website of Northwood Dental at http://www.clearwater-dentistry.com. People who are ready to schedule consultations about replacing their missing teeth with dental implants in Clearwater, FL, may do so through the website or by directly calling the practice at (727) 288-9085.
About the Practice
Northwood Dental is a family and cosmetic dental practice offering personalized dental care to patients in Clearwater, FL. Drs. Jill Hagan, David Wagner, Saravana Karunagaran and Gabrielle Goodman offer a variety of experienced dental services including laser dentistry, dental implants, Invisalign®, periodontal treatments, sleep apnea and preventative dentistry. The Northwood Dental team strives to offer the latest techniques in dentistry utilizing the most advanced technology in order to offer patients leading care they can depend on. To learn more about Northwood Dental or Drs. Hagan, Wagner, Karunagaran or Goodman, please visit their website at http://www.clearwater-dentistry.com or call 727- 288-9085 to schedule an appointment.