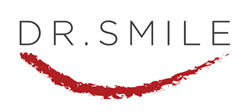 El Segundo, CA (PRWEB) March 07, 2017
Dr. Jose Perea, a trusted endodontist with Dr. Smile, now accepts new patients without a referral for experienced root canal therapy treatment utilizing cutting-edge technology. Always applying the latest treatment solutions to a variety of services at their practice, the team at Dr. Smile, a multi-specialty dental practice, are dedicated to offering accurate, effective and convenient care to their community. Those in need of a root canal in El Segundo, CA, can now see Dr. Perea and the Dr. Smile team, for gentle, microscope-assisted root canal treatment.
As an endodontist who has received specialized training in performing this essential treatment, Dr. Perea understands that root canals can actually be an easy and a nearly pain-free experience for patients. With over 41,000 root canals performed each day, according to the American Association of Endodontists, advancements in the field have lead specialists to develop and invest in more effective techniques.
A dental microscope can map the extensive and intricate canals of infected teeth, increasing the precision, predictability and long-term success of each procedure. If a dental provider is unable to identify and treat each infected area of a tooth, a second root canal may be required, leading to unnecessary and costly treatment. Implementation of a dental surgical microscope allows the doctors at Dr. Smile to avoid inaccurate treatment and ultimately save patients' teeth.
Dr. Perea, and the Dr. Smile team, also apply the benefits of a microscope to diagnose other oral health conditions and recommend the most appropriate treatment. This is particularly true in situations where small defects are important, such as fractured teeth, or for those receiving a customized dental crown.
Nearly pain-free, precise and convenient root canals are possible at Dr. Smile. Those interested in learning more about Dr. Perea's use of microscope-assisted root canal therapy in El Segundo, CA to save their teeth are invited to contact the doctor's office by calling 310-643-6221.
About the Practice
Dr. Smile is a multi-specialty dental practice offering a wide variety of services for patients in El Segundo, CA. Drs. Hossein Javid, Chris Acone, Michael Belton, Jose Perea and Ester Feldman offer specialized and highly-trained care using the latest dental technology in their state-of-the-art facility. A team of dentists, periodontists, endodontists, oral surgeons and orthodontists, Dr. Smile offers complete, comprehensive care. To learn more about Dr. Smile or its distinguished team members, visit their website at http://www.drsmiledental.com or call 310-643-6221.