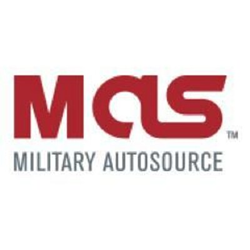 Woodbury, NY (PRWEB) March 09, 2017
Stars and Stripes recently released The Stripes Best of Germany 2017 awards, recognizing the businesses, organizations, and destinations that have made troops feel at home while overseas in Germany. Military AutoSource (MAS) was voted the Best Auto Dealership in Kaiserslautern, and Best Motorcycle Dealership for Harley-Davidson in Kaiserslautern and Bavaria.
The awards recognize Military AutoSource's longstanding commitment to the overseas military community. The company, which has been serving the automobile needs of troops for more than 50 years, isn't new to The Stripes Best of Awards in Germany, most recently having won Best Auto Dealership in Kaiserslautern, in 2014.
"Over the last five years, I have seen the Kaiserslautern dealership offerings grow dramatically, with more vehicle options for Military service members than ever before," said Perry Williams, Regional Support Manager at Military Auto Sales. "It is a real honor to receive this award and recognition that MAS offers 5-star customer service to the community it serves."
About the company's Harley-Davidson dealership awards, Military Auto Sales Independent Sales Representative, Alan Goldman, said, "Assisting the Vilseck Community with their Harley-Davidson inquiries is always a true pleasure. The joy that our service people show when they take delivery of American icon like a Harley-Davidson really highlights the importance of making great vehicles easily accessible to our troops."
Stars and Stripes highlights the top choices that have received the highest number of votes in each category from each community. Whomever has the most votes in the categories of travel, food & drink, leisure/service, and shopping are highlighted as the top picks.
About Military AutoSource (MAS)
Military AutoSource (MAS) is a subsidiary of the Overseas Military Sales Corporation (OMSC). For over 50 years, Military AutoSource has been serving the military community by providing U.S. specification automobiles to active duty military, civilian, DOD employees and the diplomatic community stationed outside the United States. The on-base division of Military AutoSource is authorized by the Exchange and NEXCOM. You can learn more about Military AutoSource at http://www.militaryautosource.com.
For press inquiries, contact:
Steven Szobesky
Social Media Marketing & Corporate Communications Specialist
Military AutoSource
516.496.1821
sszobesk(at)militarycars(dot)com
http://www.militaryautosource.com/
###