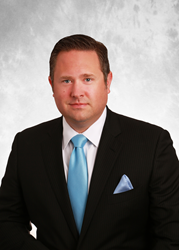 We believe education is key in the fight against colon cancer
Tampa, FL (PRWEB) March 07, 2017
Florida Hospital Tampa hosts a lunch and learn to educate the community about colorectal cancer on Thursday, March 9th. March is National Colon Cancer Awareness Month. The surgeons at the Advanced Center for Colorectal Surgery are out in full force reminding people that screening saves lives. Colon cancer has the third highest incidence rate and the second highest mortality rate of all cancers in the United States. Luckily, there is an opportunity to reduce these numbers.
Colon cancer is one of the most preventable and treatable types of cancer if found early. Screening is the best way to prevent colon cancer, often catching pre-cancerous tissue called polyps before it has a chance to develop. Anyone over 50 (45 for African Americans), or who may be high-risk or symptomatic should talk with their doctor about getting checked.
"We believe education is key in the fight against colon cancer. The more that people know about the risks, their family history, and understanding the symptoms of colon cancer, the better the chance that it can be found in early stages and removed. Just by having a conversation with your physician about changes to your colon health can save your life," said Dr. Allen Chudzinski, Medical Director of the Advanced Center for Colorectal Surgery.
When screenings detect cancer in the colon or rectum, early detection can allow for treatment to increase a person's chance of survival. The surgeons at the Advanced Center for Colorectal Surgery are dedicated to increasing the survival rates of those diagnosed with colon, rectal, and anus cancers. They prioritize patients diagnosed with cancer, making themselves available for immediate consultations.
Led by Dr. Allen Chudzinski, Medical Director of the Advanced Center for Colorectal Surgery, the comprehensive medical team is able to evaluate patients and treat them using advanced surgical techniques, including laparoscopic and robotic procedures, that allow for a faster healing process.
On March 21, 2017, from 6:00 pm – 8:00 pm, Dr. Allen Chudzinski and Dr. Haane Massarotti, surgeons for the Advanced Center for Colorectal Surgery are presenting a free seminar: Colorectal Cancer Awareness: Prevention and Treatment of Colon and Rectal Cancer at the Wallace Conference Center in the Florida Hospital Pepin Heart Institute located on the campus of Florida Hospital Tampa (3100 E. Fletcher Ave, Tampa, FL 33613). Space is limited. Attendees can register by calling (813) 615-7211 or online at ColonScreening.eventbrite.com.
About Florida Hospital Tampa
Florida Hospital Tampa is a not-for-profit 527-bed tertiary hospital specializing in Digestive Health, Cardiovascular Medicine, Neuroscience, Orthopedics, Women's Services, Pediatrics, Oncology, Endocrinology, Bariatrics, Wound Healing, Sleep Medicine and General Surgery, including minimally invasive and robotic-assisted procedures. Also located at Florida Hospital Tampa is the renowned Florida Hospital Pepin Heart Institute, a recognized leader in cardiovascular disease prevention, diagnosis, treatment and leading-edge research. The recent addition of the Doc1st ER shows that Florida Hospital Tampa is committed to providing compassionate and quality healthcare. Part of the Adventist Health System, Florida Hospital is a leading health network comprised of 26 hospitals throughout the state. For more information, visit http://www.FHTampa.org.