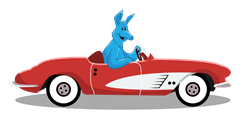 Sacramento, CA (PRWEB) March 08, 2017
Travel Insurance Marketplace AardvarkCompare has developed a new Flight Hack to beat the pricing system for Refundable Flight Tickets.
Why Are First Class Tickets So Expensive?
AardvarkCompare noticed the pricing discrepancy between Refundable and Non-Refundable flights and have recently developed a pricing tool for customers to take advantage of this potential Flight Hack.
In a recent example, a $23,400 British Airways First Class ticket, was reduced in price to $6,800 following the AardvarkCompare Flight Hack technique.
AardvarkCompare CEO Jonathan Breeze explained:
"Airlines seek to maximize profits through the use of pricing tools and yield management techniques.
Travel Insurance pricing is based on risk, and claim levels are relatively low – customers tend to fly when they planned to, so claim costs are not significant.
Our customers typically see savings of 70% when they apply the AardvarkCompare Flight Hack.
The Department of Transport released a Report recently showing the Top 25 US Airlines made $28Bn in annual Net Profit, thanks to substantial income from Refundable ticket prices, $4Bn in Baggage Fees, and $3Bn in Reservation Change Fees.
We think it is time for Customers to fight back, and we are delighted to be able to help."
AardvarkCompare is Licensed and Appointed in all 50 states and DC.
AardvarkCompare proudly donates 10% of its profits through Aardvark Kids of Heroes to the Special Operations Warrior Foundation