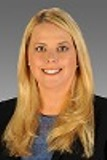 IBM license agreements are not easy to understand and manage and often contain complex and expensive provisions.
Southlake, Texas (PRWEB) March 08, 2017
License compliance is one of the most difficult aspects of any software asset manager's job—from audits and negotiations to compliance in the cloud and understanding the role of cyber security in compliance.
Julie Machal-Fulks, a technology attorney with Texas firm Scott & Scott, has handled hundreds of software audits and manages the firm's Oracle and IBM practices. She helps her clients with everything from negotiating new license agreements, understanding existing license agreements, and resolving audit finding disputes with Oracle, IBM and other major publishers.
On March 13th and 14th, Julie will present at the Fifth Annual Compliance Manager Summit in San Francisco, hosted by the International Business Software Managers Association (IBSMA). This event is designed to deliver licensing know-how to end user/practitioner SAM managers.
Attendees will gain an inside view of how the industry's top companies manage license compliance. A 3-track program over two full days will present innovations and successes through thought-provoking presentations, roundtable discussions, case studies, and open networking time to help you assess and manage compliance, audits and license negotiations.
"IBM license agreements are not easy to understand and manage and often contain complex and expensive provisions. Customers have the most leverage at the beginning of the relationship or the renewal of the agreement. Many customers have the power to negotiate custom clauses", said Machal-Fulks.
In Julie's first presentation "Surprises and Gotchas in Your IBM License Agreements", she will share examples from organizations that have struggled with IBM's licensing rules. Attendees will learn the risks of failing to adhere to IBM requirements and how to better determine what licensing agreements govern the relationship. She'll also cover the tricky area of sub-capacity licensing, as well as audits, ILMT, virtualization and load balancing, and how IBM's acquisitions affect licensing.
In her second presentation, "Know Your Rights: Legal Approaches to Minimizing Oracle Audit and Compliance Risk", Julie will discuss how organizations weather an Oracle licensing challenge or audit and share success and winning strategies. She will illustrate how Oracle's audit program has impacted many of her clients. Julie will reveal the many flavors of an Oracle audit, common surprises, the legal implications of your options, and how to minimize risk including termination provisions.
Click here for agenda details
About Julie Machal-Fulks
A veteran with the firm, partner Julie Machal-Fulks has been with Scott & Scott for 16 years.
Over the years Julie has earned experience in a variety of areas including privacy and network security, data breach notification and copyright and trademark infringement among others. As an attorney she prefers to focus on comprehensive solutions that encompass the legal challenges, the technical challenges and the other challenges that come along with clients' technology needs.
-30-