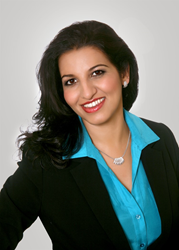 There is no better way for women's businesses to demonstrate and achieve our growth potential than to forge exciting relationships with WBENC. -- Kaygen President Rashmi Chaturvedi
Irvine, CA (PRWEB) March 08, 2017
Rashmi Chaturvedi, President of Kaygen Inc., a premier data strategy and solutions provider headquartered in Irvine, CA, has been named a member of the Host Committee for the Women's Business Enterprise National Council (WBENC) National Conference & Business Fair taking place in Las Vegas, NV in June 2017.
Founded in 2003, Kaygen enables organizations including Fortune 500 corporations to leverage their data as a strategic asset in solving their most pressing business challenges and achieving their strategic goals. Kaygen's data-driven solutions enable clients to most effectively utilize their enterprise data from the shop floor to the boardroom so they can make the right decisions to maximize productivity, efficiency and profitability.
"I am honored to be part the Host Committee and to serve as an ambassador for the WBENC community. There is no better way for women's businesses to demonstrate and achieve our growth potential than to forge exciting relationships with WBENC Corporate Members and other women leaders," Chaturvedi said.
The WBENC National Conference and Business Fair is the largest conference of its kind for women business owners in the nation, attended by decision makers from major corporations and the U.S. government. The three-day event will feature nationally acclaimed speakers, executive workshops, one-on-one MatchMaking and networking opportunities for WBENC-Certified woman business enterprises (WBEs).
"Rashmi Chaturvedi is a passionate business owner who has expanded her company into a global presence. She is an outstanding role model and advocate for other women in business," said Dr. Pamela Williamson, President and CEO, WBEC-West, the Host Council to the WBENC National Conference and Business Fair.
Chaturvedi represents WBEC-West on the WBENC National Forum, and is Forum Vice Chair for WBEC-West Forum, representing Los Angeles – Orange County. She is a graduate of the Toyota Mentorship Program and is a WBE Co-Lead for the 2016- 2017 class. She is also a graduate of the UCLA Anderson School of Management – Management Development for Entrepreneurs.
About Kaygen: Founded in 2003, Kaygen enables organizations including Fortune 500 corporations to leverage their data as a strategic asset in solving business challenges and achieving their goals. Kaygen's brain trust of data strategists and technology experts serves global corporations by designing and implementing data-driven solutions to their core business objectives such as enhanced customer experience, reduced operating costs, risk mitigation or improved regulatory compliance. Services include Data Strategy and Governance; Data Quality and Stewardship; Master Data Management; Cloud Services; Business Intelligence and Analytics, and Big Data & Enterprise Integration. Kaygen designs data solutions using a variety of platforms; and its excellence is illustrated by its status as an award-winning Oracle platinum partner. Kaygen has been listed in the Inc. 5000 list for 2014 and 2015. Other awards include the Innovation Excellence award for Product Innovation by Oracle and the Top Women Owned Business by the Orange County Business Journal.
Visit http://www.Kaygen.com for services overview and client success stories.