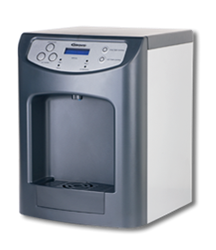 San Antonio, TX (PRWEB) March 09, 2017
Bottled Water Issues
The lifecycle of bottled water exposes it to potential problems before it ever reaches the consumer:

Water is transported in bulk from a remote source
Water is packaged in bottles that were created from petroleum products
Bottles are shipped around the world, utilizing eco-unfriendly transportation systems
Bottles are warehoused before delivery to retail stores and local customers
Bottles are unsealed by consumers
From the time the water is taken from the source through the bottling process, the water could become contaminated if the storage and processing materials are not sterile, but the most common entry point for bacteria is actually the consumer's hands during unsealing. Even if the water remains pure, though, it is impossible to deny the heavy environmental toll that is exacted throughout the process.
Benefits of a Filtered Cooler
The latest PHSI Pure Water Technology offers a number of advantages over traditional bottled water. These include:

Antimicrobial touchpad
Activated oxygen injection
Automated holding tank sanitization
Continual monitoring
Spacious dispensing area
About 101 Water Texas
101 Water Texas has been locally owned and operated since 1994. San Antonio residents and business owners who are ready to make the switch to purer, healthier, more eco-friendly water are invited to call today at (210) 510-4105 for a complimentary, no-obligation trial.