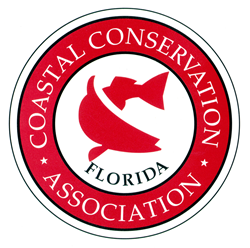 Come help support our Florida coastlines and enjoy a great meal! - Gary Ingman
Punta Gorda, Florida (PRWEB) March 09, 2017
Ingman Marine announces the commencement of the 27th Annual CCA Charlotte Chapter Banquet and Auction. The event will take place at 6pm on Thursday March 23, 2017 and will last until approximately 10pm. The location for the event will be at The Charlotte Harbor Event and Conference Center, located at 75 Taylor Street Punta Gorda Florida, 33950.
This banquet and auction will provide aid to the conservation of Florida coastlines. The banquet will feature steaks from The Texas Cattle Company. They will be cooked over a Florida citrus and oak woods fire.
For additional questions, contact Adam Miller at (941) 270-0895 or email him at amiller(at)ccaflorida(dot)org.
RSVP here:
http://tinyurl.com/cca-charlotte-chapter-banquet
SCHEDULE
The CCA Banquet and Auction:

6pm – 7:30pm - OPEN BAR AND SILENT AUCTION
7:30pm – 8:30pm – DINNER
8:30pm – 9:30pm - LIVE AUCTION
ABOUT THE CCA
CCA Florida is a non-profit, statewide marine conservation organization. They work in advanced roles to help maintain and protect Florida's marine wildlife and resources, as well as the interests of all saltwater fishermen. Aside from us, the Charlotte Chapter, there are 29 additional local chapters from Pensacola all the way to Key West. Local chapters help support research-based law enforcement and aid in the fight for and maintenance of fishery regulations, aimed at protecting state and federal fish stock. The CCA of Florida has helped protect Redfish and they have also set up a management plan for Dolphin and Wahoo. They have also set up a four month plan to help the Red Grouper stock recover. CCA Florida is only 1 of 17 different state chapters of the Coastal Conservation Association.
ABOUT THE LOCATION
The Charlotte Harbor Event and Conference Center is located on the shore of Southwest Florida's Peace River. The event and conference center offers 44,000 square feet of event space.
To find out more about the other activity in the Punta Gorda area, view the Charlotte Harbor Event Calendar here:

CONTACT
RSVP by filling out the form and purchase tickets here: http://tinyurl.com/cca-charlotte-chapter-banquet
Ingman Marine can be contacted for additional information at one of it's locations listed below:
PORT CHARLOTTE
1189 Tamiami Trail
Port Charlotte, FL 33953
Phone: (941) 255-1555
SARASOTA
8311 N. Tamiami Trail
Sarasota, FL 34238
Phone: (941) 360-0088
PLACIDA
15001 Gasparilla Rd.
Placida, FL 33946
Phone: (941) 697-1000
PINE ISLAND
16501 Stringfellow Rd.
Bokeelia, FL 33922
Phone: (941) 255-0985
NORTH FT MYERS
14531 North Cleveland Ave.
North Ft Myers, FL 33903
Phone: (239) 599-9069