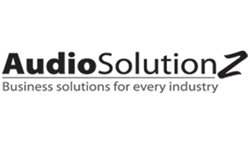 California has the maximum number of wage and hour laws among all other states which makes compliance a tough task
Durham, NC (PRWEB) March 09, 2017
AudioSolutionz is a preferred source of procuring business-enhancing information online. It offers business professionals high-quality, informative live/on-demand audio conferences, webinars and DVDS. Over a period of 12 years, it has been able to earn the trust of thousands of professionals who have used these packages to enhance their performance.
AudioSolutionz will host expert speaker Vicki M. Lambert, CPP, as she shares the future of California wage and hour law in 2017, and exactly what these updates could signify. The event titled 'Wage and Hour Law - California Style 2017', will be hosted on Thursday, March 16, 2017. The session will also include discussions and details for overtime pay calculation, payroll preparation, essential inclusions on a paystub, mandatory Sick Leave law, and more.
California has always had its own employment laws. It is also known to have the maximum number of wage and hour laws among all other states, which just goes to show how complex it is to comply with the California wage law requirements. Those who deal with payroll have to overcome several barriers, including overtime, split shifts, mandatory sick leave, callbacks, meals, travel time, minimum wages, and more. Noncompliance with any of these can directly lead to heavy penalties.
As a sovereign state, California has its own specific requirements for wage and hour laws, though these usually include the ones not covered under the federal rules, which the state does follow often. This makes it necessary for payroll professionals in the state to keep themselves updated with the latest on Fair Labor Standards Act (FLSA) and also the California Law, keeping a tab on setting the right priority between the two.
During this 100-minute event, Vicki will speak in detail about state and federal wage and hour laws that apply to California. Vicki will also shed light on the updates coming during 2017, and how those will affect your business practices.
Some of the highlights you may want to look forward to:

Minimum Wage rates in 2017 and beyond
Determine which of the 17 wages order will be applicable to your company
New overtime rules devised for agricultural workers
Requirements for posters and payday notices
Exclusions and inclusions in existing paystub format
On-call pay policies
Permissible deductions and mandatory Sick Leave law
Recordkeeping requirements going forward
And more.
For more information visit: https://www.AudioSolutionz.com/hr-compliance-employment/california-wage-and-hour-laws.html
Get $30 off on our conferences and webinars. Use Code PRWEB30 on checkout (applicable for all purchases).
About AudioSolutionz
AudioSolutionz is a leading business group that acts as a reliable source for procuring business-enhancing information. Its range of products includes live/on-demand audio conferences, webinars, DVDs as well as transcripts. Its highly informative sessions are delivered by nationally-recognized experts who offer highly engaging sessions while also helping you with your doubts regarding their area of expertise in the most professional way.