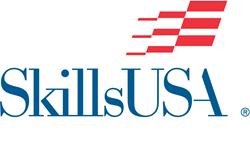 SkillsUSA strives to ensure inclusive participation in all of our programs, partnerships and employment opportunities
Leesburg, Va. (PRWEB) March 08, 2017
SkillsUSA Endorses WorldSkills Initiative HeForShe
International Women's Day May 8 Celebrates Women
SkillsUSA, the organization that represents the United States in the WorldSkills Competition, is proud to endorse HeForShe – a solidarity movement for gender equality, which is led by the United Nations. WorldSkills U.S. is joined by its fellow Members of WorldSkills across the globe, in backing this vital push for gender equality in vocational education and skilled professions.
"We're proud to join WorldSkills and other organizations in supporting HeforShe," said Tim Lawrence, executive director of SkillsUSA. "SkillsUSA strives to ensure inclusive participation in all of our programs, partnerships and employment opportunities. We are proud of our inclusion and diversity position and that our student membership reflects the diversity of our nation. Our national competition in the U.S. this past summer involved 50 states and two U.S. territories and more than 6,200 competitors. In fact, nearly 40% of the 2016 competitors were female."
As a global movement that promotes access to vocational skills, SkillsUSA and WorldSkills believes that skills have no gender and that it is time that inequality in the workplace is eradicated. To see a video of Tim Lawrence speaking about the HeForShe campaign, go to: https://youtu.be/861GMunWHa4.
"We aim to speak up for women, for young women and for girls," said the President of WorldSkills, Simon Bartley. "So, that they can feel empowered to take any career choice that they wish irrespective of the fact that that might be in an area that historically they may not have considered."
WorldSkills also believes that governments around the world must do more to remove inequality in the workplace. Recent analysis by the World Economic Forum showed that there are considerable gaps between female and male access to economic resources and opportunities. The degree of these inequalities varies from country-to-country but wherever they live women consistently earn less, have fewer jobs, and are in less senior roles than men. (See the Global Gender Gap Report 2016 at: http://www.weforum.org/reports/the-global-gender-gap-report-2016)
HeForShe is a global campaign that was launched by UN Women to engage men and boys as advocates and stakeholders, to break the silence, raise their voices, and take action for the achievement of gender equality.
WorldSkills is a membership organization that promotes vocational skills around the world. Every two years it hosts the world championships of skills. With Members in more than 70 countries, it is the largest organization of its kind.
Member countries and regions of WorldSkills on every continent have endorsed the HeForShe campaign. In addition Members are hosting events to mark International Women's Day in numerous countries in Africa, Asia, Oceania, Europe, and the Americas.
The fight to end gender inequality in vocational education and skills will form a part of future WorldSkills events including at the next WorldSkills Competition, which will be held in Abu Dhabi in October 2017. Individuals that are interested in taking the HeForShe commitment can do so on the campaign's website at http://www.heforshe.org.
About SkillsUSA
SkillsUSA is a vital solution to the growing U.S. skills gap. This nonprofit partnership of students, instructors and industry ensures America has the skilled workforce it needs to stay competitive. Founded in 1965 and endorsed by the U.S. Department of Education, the association serves more than 300,000 member students and instructors each year in middle schools, high schools and colleges. This diverse talent pipeline covers 130 trade, technical and skilled service occupations, the majority STEM-related. More than 600 corporations, trade associations, businesses and labor unions actively support SkillsUSA at the national level. SkillsUSA programs are integrated into career and technical education through a framework of personal, workplace and technical skills grounded in academics. Local, state and national championships, designed and judged by industry, set relevant standards for career and technical education and provide needed recognition to its students. SkillsUSA also offers technical skill assessments and other workplace credentials. For more information, go to: http://www.SkillsUSA.org.
SkillsUSA Contacts:
Jane Short or Karen Kitzel
703-777-8810
jshort@skillsusa.org or kkitzel(at)skillsusa.org
WorldSkills International
Crispin Thorold
crispin.thorold(at)worldskills.org
# # #