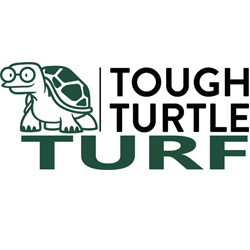 As part of the program, Tough Turtle Turf will offer one annual scholarship.
San Diego, CA (PRWEB) March 10, 2017
Tough Turtle Turf not only values in providing outstanding service and quality artificial grass. They are also are advocates for promoting education. It is estimated that by 2030, the world population of 7 billion will require double the resource from our planet. Tough Turtle Turf recognizes the importance of making investments in environmental studies.
Owner Brandon Johnson, recently implemented a scholarship for Senior High Schoolers and Undergraduate students, who are planning to acquire a degree in the environmental and/or water conservation industry.
As part of the program, Tough Turtle Turf will offer one annual scholarship. They understand the expenses such as school supplies, tuition, and housing can be challenging for students and their families. The scholarship will help ease some of the costs for students. One winner will be awarded in the amount of $1,500 based on the criteria below.
Application Requirements
Eligibility
– High School senior or undergraduate currently enrolled in an accredited college/university.
– Write an essay about your education aspirations after graduation (750-1,500 words).
– Submit your essay after filling out the form.
Deadline:
December 31, 2017
Notification:
Student selected to receive scholarship will be notified by email January 5th, 2018.
We look forward to entries and provide students with support to meet their educational goals.
About Tough Turtle Turf: It is Southern California's fastest growing artificial grass company. Using only the highest quality artificial grass, and technologically advanced turf out in the market. It's perfect for landscapes, putting greens, sports fields, play grounds and pets. All installations come with a lifetime warranty.
To learn more about Tough Turtle Turf please visit:
https://www.toughturtleturf.com/scholarship/