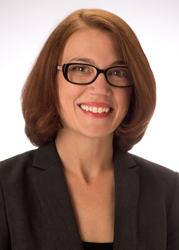 Dace has deep knowledge about the issues The Denver Foundation is committed to, including economic development, affordable housing, education, and more.
Denver, CO (PRWEB) March 09, 2017
The Denver Foundation, Colorado's largest and most experienced community foundation, today named Dace West as its Vice President of Community Impact.
West will step down from her role as Executive Director of Mile High Connects, a Denver Foundation partner, on March 23. Beginning April 5, West lead The Denver Foundation's community grantmaking and programmatic activities in four areas of focus: Basic Human Needs, Economic Opportunity, Education, and Leadership and Equity. She will also oversee Strengthening Neighborhoods, technical assistance, leadership development, and directed grantmaking programs. The Vice President of Community Impact will steward strategic relationships with key partners Mile High Connects, Social Venture Partners Denver, and the Colorado Nonprofit Loan Fund.
West, who was selected following an extensive national search, is recognized as a uniquely qualified, connected, and forward-thinking leader on transit-oriented development, affordable housing, economic development, resident engagement, transit equity, and other issues that have a direct impact on low-income and vulnerable communities in Metro Denver and across the region.
"Throughout her career, Dace has developed deep knowledge about the issues The Denver Foundation is committed to, including economic development, affordable housing, education, and more," says Christine Márquez-Hudson, President and CEO of The Denver Foundation. "She has demonstrated extraordinary talents in community leadership. We are very fortunate to have her join us in this new capacity."
"Dace believes deeply in collaboration, and as a leader she is able to bring out the best in her colleagues," says Patrick Horvath, The Denver Foundation's Director of Economic Opportunity. "She is also deeply committed to the Foundation's core values of community leadership and racial equity, and brings concrete experience in both of these areas to our work."
Since West joined as Executive Director three years ago, Mile High Connects has built a network of more than 300 community partners including Colorado Housing and Finance Authority, Denver Office of Economic Development, The Colorado Health Foundation, The Colorado Trust, Enterprise Community Partners, and FirstBank, among others. Under West's leadership, Mile High Connects has achieved multiple policy wins including reinstatement of bus routes in low-income neighborhoods, strengthening of affordable housing preservation policies, prioritization of jobs for local workforce on construction projects, and significant advocacy around affordability of bus and light rail fares.
West was instrumental in creating and expanding the Denver Transit Oriented Development Fund, an acquisition fund to preserve affordable housing near transit that has grown to $24 million. She also led the launch of the Regional Equity Atlas, a nationally recognized data tool used to demonstrate disparity in the region. Mile High Connects provides nearly $1 million in grants to the Denver region's nonprofits annually.
West previously served as the Director of the Denver Office of Strategic Partnerships, an office created by Denver's Mayor in 2004 to serve as a liaison between the City and its nonprofit sector. She has also served as Executive Director of HealthBridge Alliance and Director of Organizational and Resource Development at Front Range Economic Strategy Center.
"In my work, I'm devoted to pulling together diverse partners across a variety of issues to work toward common, comprehensive goals and create real change for stronger communities," says West. "I'm thrilled to bring my skills to this new role within The Denver Foundation, which has been doing this work for more than 90 years."
West has served on a number of nonprofit governance and advisory boards, including the Rocky Mountain Survivors Center, Denver Young Nonprofit Professionals Network, Abusive Men Exploring New Directions (AMEND), Denver Center for Crime Victims, Denver Mayor's Children's Cabinet, Rocky Mountain MicroFinance Institute, Denver Small Business Support Coalition, National Council of Nonprofits Government Contract Reform Task Force, and Colorado Nonprofit Association Education Committee.
West holds a Masters of Nonprofit Management from Regis University and a Bachelor of Arts in Political Science from the University of Colorado at Boulder, graduating Summa Cum Laude and Phi Beta Kappa.
About The Denver Foundation
The Denver Foundation is a community foundation that inspires people and mobilizes resources to improve life in Metro Denver. In 2015, the Foundation and its donors awarded more than $97 million in grants. The Denver Foundation has three roles: stewarding an endowment to meet current and future needs for Metro Denver, working with community leaders to address the core challenges that face the community, and managing more than 1,000 charitable funds on behalf of individuals, families, and businesses. For more information, visit http://www.denverfoundation.org.