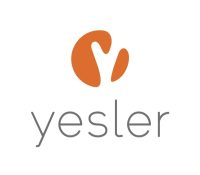 Our focus on delivering marketing that's intelligent, creative, and relevant, and our commitment to putting results first, are what continue to earn us recognition in our industry. - David Jones, President of Yesler
Seattle, Washington (PRWEB) March 10, 2017
Yesler, an integrated B2B marketing agency, has been named one of the top five B2B marketing agencies in the United States in the 2017 Agency Benchmark Report released by B2B Marketing, the leading international resource for B2B marketers.
Founded in 2012, Yesler offers a full set of results-driven marketing services, including strategy, creative, media, technology, and analytics for a growing B2B client portfolio. This marks the second big honor for the agency after being recognized as a 2017 B2B Top Shop by Chief Marketer for the second year in a row.
"I couldn't be more proud of our entire team and the great work they do for our clients," said David Jones, President of Yesler. "Our focus on delivering marketing that's intelligent, creative, and relevant, and our commitment to putting results first, are what continue to earn us recognition in our industry."
The full 2017 Agency Benchmark Report ranked US-based agencies on their performance and growth in financials, employee volume and retention, and percentage of growth attributed to B2B-specific work over the last fiscal year.
After producing a similar report that has served as the go-to guide for UK-based B2B agencies over the last decade, this is B2B Marketing's first-ever ranking of US-based firms. It offers marketers the opportunity to find a strong, successful agency partner that is committed to client growth and to delivering real results for client business.
"As a marketer, choosing a marketing agency can be one of the most critical decisions that you make," said Joel Harrison, Editor-in-Chief for B2B Marketing. "Get it right, and you'll have a creative partner who'll work seamlessly with you to grow your business, satisfy your customers and ultimately enhance your career. Get it wrong, and you risk compromising one or all of these things—and at considerable expense."
About Yesler
Yesler is an award-winning B2B marketing agency that blends strategy, creativity, and technology to build demand, engage customers, and grow revenue for some of the world's largest companies, including Microsoft, Zillow, Amazon, and SAP. Yesler employs more than 200 people from offices in Portland, Toronto, Philadelphia, and its headquarters in Seattle, Washington. For more information, visit http://www.yesler.com.
About B2B Marketing
B2B Marketing is the leading international resource for B2B marketers. Our mission is to provide marketers and integrated sales teams with fresh, fundamental information and experience that maximize business performance. Our membership, training and events support over 250,000 marketers worldwide to make more informed decisions, develop professionally and create more business opportunities.For more information, visit http://www.b2bmarketing.net.