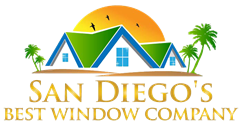 We want to offer all of our customers the very best in replacement windows and we know View Guard is amongst the best, with high customer ratings
San Diego, CA (PRWEB) March 10, 2017
San Diego's Best Window a replacement window and door company located in San Diego, CA, has announced an exclusive partnership with View Guard Windows. View Guard is one of the fastest growing windows in the industry.
"What makes View Guard a top competitor in the window industry, are its features. They are definitely ahead than other window companies," says San Diego's Best Window owner Brandon Johnson.
Some of the features are dual-brass rollers with stainless steel axles which makes it easy to operate. The effortless locking when the window closes, the latch will retract when closing. Also, the View Guard Window screen has been created to improve overall visibility. You can compare to any other standard screens and see the difference.
All windows are created to exact specification. They are stylish, durable, and at a reasonable pricing. It has won two Pinnacle Awards, for best overall window and best energy efficient window.
Brandon continued, "We want to offer all of our customers the very best in replacement windows and we know View Guard is one the best, with high customer ratings."
About San Diego's Best Window
San Diego's Best Window Company is San Diego's top choice for replacement windows, patio doors, entry doors, and window coverings. Offering the very best products, with the best customer service at very affordable prices.
For more information on View Guard Windows please visit:
http://www.viewguardwindows.com/