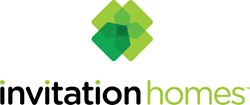 Orlando, Florida (PRWEB) March 15, 2017
Invitation Homes recently gave back to one area neighborhood in Orlando through two days of service to help Habitat for Humanity of Greater Orlando on the construction of townhomes in historic downtown Longwood and bringing four families closer to owning homes. Invitation Home team members assisted with wall framing, installation and interior work on the four-unit construction project.
"Giving back to the communities where we work and live is not only an important part of our company's philosophy but also our associates," said C.J. Beattie, Invitation Homes director of operations in Orlando. "It's a rewarding experience knowing that we're helping to create homes for families," Beattie continued.
As the premier home leasing company, Invitation Homes is committed to creating strong neighborhoods and communities in each of the 13 markets where the company has market presence. Invitation Homes owns and manages more than 4,000 homes in the Orlando area.
"Partnerships with organizations that have shared principles like Habitat for Humanity are part of our pledge to help make communities and neighborhoods stronger. By working together to create and provide homes for families, we help meet that pledge" said Bruce Lavine, Invitation Homes executive vice president of operations. "We value the part of our business that makes a house a home," Lavine said.
Habitat for Humanity of Greater Orlando is part of a global, nonprofit housing organization whose vision is a world where everyone has a decent place to live. Habitat for Humanity of Greater Orlando is dedicated to eliminating substandard housing locally and worldwide through constructing, rehabilitating and preserving homes; by advocating for fair and just housing policies; and by providing training and access to resources to help families improve their shelter conditions.
About Invitation Homes
Invitation Homes is a leading owner and operator of single-family homes for lease, offering residents high-quality homes in desirable neighborhoods across America. With nearly 50,000 homes for lease in 13 markets across the country, Invitation Homes is meeting changing lifestyle demands by providing residents access to updated homes with features they value, such as close proximity to jobs and access to good schools. The company's mission, "Together with you, we make a house a home," reflects its commitment to high-touch service that continuously enhances residents' living experiences and provides homes where individuals and families can thrive.