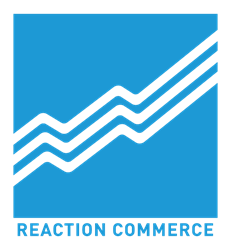 The technology behind the way retailers sell online hasn't kept up with the tremendous pace of innovation over the past decade," said Maria Thomas. "Reaction Commerce has built an innovative, realtime platform that is poised to shift the industry."
Santa Monica, CA (PRWEB) March 09, 2017
Reaction Commerce, the first completely open and real-time commerce platform for modern retailers, today announced the formation of its Board of Advisors and has appointed Maria Thomas and Dries Buytaert, leaders in ecommerce and open source, as strategic advisors. Maria and Dries will lend ongoing strategic guidance as Reaction Commerce continues to build its open source platform and rapidly expands its base of developers, partners, retailers and brands.
Maria is an experienced business builder, growth-focused CEO and Board member. She served as Etsy's first non-founder CEO, where from 2008-2010 she led the ecommerce platform through an extraordinary period of growth and international expansion. Maria was also an early product leader at Amazon.com. There, she helped to extend the company's retail business beyond media products and into consumer electronics. More recently, Maria has invested in and led several start-ups, including the on-demand beauty services business, GLAMSQUAD; smart home technology pioneer, SmartThings; and, ecommerce assurance company, Signifyd. Currently, Maria serves on the boards of the ecommerce company, Spoonflower, and media company, McClatchy.
Dries is the original creator and project lead for Drupal, an award-winning open source web publishing and collaboration platform that powers tens of millions of websites for some of the world's leading organizations and brands, bringing an unparalleled knowledge of open source technology and the community that drives it. Dries serves as president of the Drupal Association, a non-profit organization dedicated to fostering and supporting the Drupal software project, and is also co-founder and chief technology officer of Acquia, a venture-backed software company and leading provider of cloud-based, digital experience management solutions. Organizations like the BBC, Nasdaq, Stanford University, and the Australian Government rely on Acquia to transform the way they can engage with customers -- in a personal and contextual way, across every device and channel.
"As we continue to build the Reaction Commerce platform and experience robust growth in our user base, we've taken a thoughtful approach to creating a solid team of advisors to help usher in the next phase of our development," said Sara Hicks, co-founder and CEO of Reaction Commerce. "Both Maria and Dries bring a wealth of knowledge not only in the technologies that we are pioneering, but also in the areas of management that will be critical in the coming months and years."
Reaction Commerce is currently the largest JavaScript commerce project on GitHub and recently secured a $2.7 million Series Seed round investment, led by CrossCut Ventures and joined by Double M Partners, Joanne Wilson and others. It is the first open source, real-time platform to combine the flexibility developers and designers want with the stability and support businesses need.
"The technology behind the way retailers sell online hasn't kept up with the tremendous pace of innovation over the past decade," said Maria. "Reaction Commerce has built an innovative, real-time platform that is poised to shift the industry, and I'm thrilled to be part of the team."
"Open source has grown to become the driver of innovation in all categories of the tech industry, and Reaction Commerce is the first modern platform to emerge for retail," said Dries. "The Reaction team is top notch and I'm excited about helping them shape the future of commerce."
About Reaction Commerce
Reaction Commerce is a modern and open commerce platform built for the scale and simplicity required by today's business owners, designers, and developers. Reaction is the first intelligent and easily customizable cloud solution to provide real-time merchandising, pricing and promotions, and live monitoring of conversions. The full-stack platform is internationalized and localized, architected for shops and marketplaces, and is the largest JavaScript commerce project on GitHub, with developer interest growing more than 232 percent year over year. Their managed cloud solution has now seen over 14,000 signups. Reaction Commerce is headquartered in Santa Monica, California. For more information, visit reactioncommerce.com or email hello(at)reactioncommerce(dot)com.