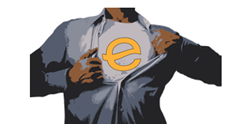 I had to hire three new people to take on the case load. This is something I never experienced with the Yellow Pages.
Boulder, Colorado (PRWEB) March 11, 2017
Sky High Media, LLC was recently touted on television as Colorado's Best SEO company offering law firms and other businesses a chance to take Internet market share and replace traditional advertising venues like the Yellow Pages.
A client of Sky High Media, James "Skip" Wollrab of Wollrab & Associates, PC was the first lawyer in Colorado to run an ad in the Yellow Pages. Initially he was excited to have exposure that would potentially reach several thousands of consumers at their homes, however, as time continued Mr. Wollrab found that very few people ever saw his full page advertisement and he never received much calls or new cases, at least not regularly and certainly not monthly.
Over time Mr. Wollrab found that Yellow Page advertising had become quite expensive to run ads and it was more of a fear factor to keep the ad in place, in hopes that someday someone would flip to the Legal section of the big yellow book and find his ad out of the mix of available attorneys and call for help with a drunk driving case.
After 30 years of advertising in the Yellow Pages, James Wollrab knew that it was time to embrace modern day advertising and marketing techniques, however, he wasn't sure what strategy worked best.
In September of 2015, Mr. Wollrab began seeking Internet Marketing services from local companies (as that was the trend among his peers and other local attorneys) and was approached by Sky High Media, LLC, a local search engine optimization company who at the time was running promotions in Boulder, Colorado where Wollrab & Associates reside.
Sky High Media offered to optimize Mr. Wollrab's website and target a handful of DUI, medical malpractice and accident-related keywords and promised to achieve page-one, organic rankings in 90-days or less.
Of course, Mr. Wollrab was highly skeptical as the timeframe to rank on the first page seemed faster than all the other Internet Marketers who were saying that it would take six to twelve months of daily blogging and social media posting which had been pitched to him previously by others hoping to sell their services.
After meeting with the owner, Mr. Marshall Adler, Wollrab discovered that Sky High Media had its own proprietary process of optimizing and achieving page-one results that news and media outlets like Channel 2 and Fox 31 were buzzing about, without having to blog and find a way through the social media maze.
Special Announcement:
Within 30-days of optimizing and relaunching Wollrab's website, Sky High Media was able to achieve multiple, page-one organic placements on Google for highly searched and competitive keywords that were costing other attorneys upwards of $51 per click on Google's Pay Per Click network also known as Adwords.
Within one year of ranking, Wollrab & Associates found that they were perpetually ranking on page one for all 'Boulder' and 'DUI Attorney' related keywords and variations, and was receiving an average of three to five calls per month without having to lift a finger or do any outside marketing, paid advertising or strenuous blogging and social media posting.
To handle the case load, Mr. Wollrab hired three new people to share in his cases in the event that the current load became too heavy. This is something that never happened in all the years of advertising in the Yellow Pages and Mr. Wollrab went so far as to go on Colorado's Best, a local TV show targeting the metro Denver area and highlighting exceptional companies, where he attributes his new found success to this search engine optimization company, Sky High Media, LLC.
Mr. Wollrab continues to see new cases come in, month after month and is proud of his decision to quit the traditional advertising venue of Yellow Page ads and embrace newer, faster and better technology on the web with Sky High Media at the helm of the vessel that is keeping his brand alive, and driving an abundance of local and targeted traffic daily.
The video segment can be seen in this release.
Sky High Media, LLC specializes in Local SEO (the act of optimizing a website to achieve page-one organic or natural rankings on Google for city and geographic target areas within niche industries such as 'Boulder DUI attorneys' where Mr. Wollrab's listings can be found in the maps and in the listings below it) among other services such as mobile-friendly and responsive website design, national traffic campaigns, ecommerce and products promotions and free website audits.
Provided there's a need to increase traffic, exposure and conversions from any website, blog, video or online store, Sky High Media is the only company in Colorado, perhaps the United States, that puts the promise in writing to optimize and organically rank page-one of Google in spite of algorithms and they keep you on page-one all year.
To get started with your own website optimization, traffic and rankings improvement, Sky High Media offers a free website SEO audit, analysis and consultation at: http://www.irankfast.com/free-online-seo-audit/
Definition of SEO: SEO stands for Search Engine Optimization and is the act of making minor changes to your website's code and content, images and videos so that Google and other major engines see your presence as relevant to a certain niche or specific set of keywords. Offline SEO consists of building votes and backlinks from popular websites, domains, social media platforms and the like to show that your online presence is popular and deserving of page-one placements.