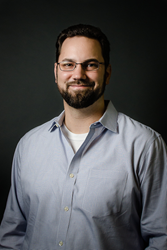 Value engineering helps our customers design and innovate new products as well as drive cost reductions on existing products," said Scott Ellyson, CEO, East West Manufacturing. "Adam is the perfect person for this role.
Atlanta, GA (PRWEB) March 13, 2017
East West Manufacturing recently announced the promotion of Adam Sanderson to Vice President of Value Engineering, East West's newest corporate division.
"Our Value Engineering team helps our customers design and innovate new products as well as drive cost reductions on existing products," says Scott Ellyson, CEO of East West Manufacturing. "I am confident that under Adam's leadership this business unit will continue to help our customers grow and achieve their goals."
With 20 years of engineering experience under his belt, Sanderson spent the last seven of those years at East West where he has made enormous contributions. He led the development of the company's electronic management services (EMS) group; managed the successful launch of several crucial strategic projects; and played a key role in both selecting and integrating some of East West's core business systems.
"I look forward to building our team and growing this division at East West Manufacturing," says Sanderson. "Value engineering is a natural extension of our current capabilities, and by leveraging our core strengths we'll be able to avoid some of the common delays that occur when transitioning that new idea from that napkin sketch into a production part."
Sanderson graduated from Purdue University with a degree in Electrical Engineering, and earned his Master's in Engineering from the University of Texas. Prior to joining East West, Sanderson designed and manufactured laptops for Compaq/Hewlett Packard, completing his Master's while managing a cross-functional team within HP's Global Development Team. He is a master of electronics and systems integration. A self-proclaimed "task master," Sanderson aims to exceed customer expectations by delivering world-class products. He is a voracious self-learner whose interests include everything from engaging customers in new verticals to studying workplace environment characteristics and its impact on productivity of introverts.
About Us
East West Manufacturing is a global manufacturer of components, sub-assemblies, and finished goods for OEMs and distributors — managing projects from design to delivery.