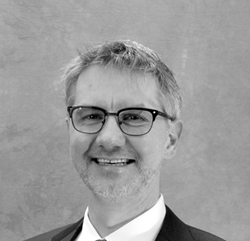 Cubeyou helps marketers make better decisions, faster.
New York, NY (PRWEB) March 10, 2017
Cubeyou Inc., the Consumer Insights Software Platform, has today announced the hiring of Florian Kahlert as its Chief Operating Officer. Previously, Kahlert was Managing Director of GfK MRI and GfK's Digital Market Intelligence. A veteran in the Digital Research and Media Data industry with successful roles at now WPP-owned InsightExpress and Right Media, Kahlert will run day-to-day operations and oversee the move of Cubeyou to its new headquarters in New York City.
"Our success and reception over the last two years put us on a major expansion path in North America. We are excited to have Florian join the team at this critical stage to lead this effort," says Federico Treu, Founder and CEO of Cubeyou.
"The timing couldn't be better," adds Kahlert. "I am delighted to be joining Cubeyou as we are moving closer to our clients and launching the next phase of our services that are already used daily by thousands of marketers."
Cubeyou opened the doors to its new New York City office on Madison Avenue in February and now has three locations, including Redwood City, CA and Milan, Italy.
About Cubeyou
Our mission at Cubeyou is to help marketers make better decisions, faster. Using big data and predictive algorithms, we have developed software to do in a few seconds what in the past took data analysts hours. How? Simple: we leverage our proprietary social panel, the largest consumer panel in US, and combine it with the best data sources available in the market today, then apply artificial intelligence to reveal unparalleled consumer insights. We are busy disrupting a $40 Billion research industry that has been standing still for far too long. Discover more@ http://www.cubeyou.com