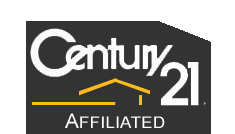 Partnering with CENTURY 21 is an affirmation of our commitment to providing our clients with the most superior suite of tools and services.
Westchester, IL (PRWEB) March 28, 2017
CENTURY 21 Affiliated is proud to announce some major improvements in its service to the Western Suburbs. CENTURY 21 Affiliated merges two real estate offices into a bigger and better office to serve their customers with top-notch service.
Leading the office is Michael Gobber, Managing Broker of CENTURY 21 Affiliated, Westchester. "Partnering with CENTURY 21 is an affirmation of our commitment to providing our clients with the most superior suite of tools and services. I am so excited to join the Century 21 Affiliated team.  The tools, support and training that C21 Affiliated offers will keep us positioned to grow the successful business that we have worked to create over the last 12 years.  The merging of the LaGrange Park office and our Westchester office strategically positions us in the western suburbs.  As managing broker of the new office,  I look forward to merging the cultures of both these successful offices into our new combined office in Westchester.  I am excited to have Loretta as part of our team, she is highly respected in our industry and has a wealth of knowledge and experience to share."
Gobber brings his talent and network to the CENTURY 21 Affiliated family. Having closed more than $100 Million in real estate transactions in his career, Michael brings to CENTURY 21 Affiliated a level of financial and transactional knowledge possessed by few industry peers. Michael holds several designations including the Graduate Realtor Institute (GRI), Short Sale & Foreclosure Resource (SFR), Certified Negotiation Consultant (CNC), and Certified Staging Consultant (CSC). He is a licensed real estate managing broker in Illinois and a member of the National Associations of Realtors (NAR), Illinois Association of Realtors (IAR) and Mainstreet Organization of Realtors (MORE). Currently Michael is the 2017 Treasurer for the Mainstreet Organization of Realtors (MORE) and has served 5 years on their board of directors. He has also served 4 years on the grievance committee at MORE, including one of those years as chairperson of the committee. Michael has a strong belief in community service and loves to volunteer his time to better his community. He has served as a director on the Westchester Chamber of Commerce for the past 15 years, including a one year stint as president. He also has served on the Westchester Fest Committee, Veterans Day Run committee, and served 3 years on the Westchester Economic Development committee.
Loretta Alonzo-Deubel, celebrated for her service to the CENTURY 21 family, is ready for Mike to take the reins and continue her great work. She will still be involved and helping to grow this office to new heights. She has been actively involved in real estate since 1976, owned her own company since 1983,  and owned CENTURY 21 Alonzo & Associates since 1996 until a recent merger with Century 21 Affiliated. "I have received the REALTOR of the Year Award an unprecedented six times from my local REALTOR Association. I am excited for this next chapter of my realty journey. After 33 years of ownership and management with CENTURY 21, I'm excited about the merger of two well respected real estate offices in the western suburbs.  Michael Gobber is a respected Manage Broker who will continue the excellent integrity and reputation of CENTURY 21 Affiliated in the western suburbs.  I look forward to my continued relationship with CENTURY 21 Affiliated and helping in anyway to make this office a success."  Currently the Past President of the Illinois Association of REALTORS and  honored with the REALTOR of the Year from the Illinois Association of REALTORS gives this office true star-studded talent.
Now located at the Westchester location:1860 South Mannheim Road Westchester, IL.  Our job is to bring buyers and sellers together, and we do that by ensuring that your real estate listing in the Westchester, IL area is marketed with new technologies and tools that are used to our client's advantage.
Join us! Our goal is unmatched quality service to our customers and clients. For 39 years, people across the region have turned to us to help buy and sell their homes. Our 2000+ real estate agents currently serve 100+ locations across Wisconsin, Illinois, Indiana, Michigan, Minnesota & Florida. Let us help you start your next chapter.  Our agents are the new breed of real estate professionals; more educated, better trained, and keenly sensitive to their clients needs. Our clients receive the absolute best service in the market.