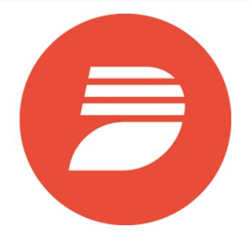 Looking back at my years in college football, it is clear that what helped me get to the college level was the work we put in during the off season.
Montgomery, TX (PRWEB) March 14, 2017
Drillstack announces its new partnership with TeamBuildr as part of its national release of their athlete testing system, created to offer a paperless option for coaches to test their athletes during the offseason and create workouts based on those results.
Drillstack, founded by Eddie Enriquez, was formed to offer an easy to use, effective option for coaches to work with their athletes to improve their training and track results. The software is designed to easily input data from drills, rank athletes, and share the results in real-time with athletes, parents, and other coaches and recruiters. Drillstack is a digital tracking and athlete ranking system designed to manage, score, track, rank and share athletic performance scores for multiple sports. Test 40s, vertical jump, squats, bench, home to first, bat speed or any other specific drills of choice.
"Looking back at my years in college football, it is clear that what helped me get to the college level was the work we put in during the off season," states Enriquez. "In later years, my passion for training athletes came from this and it is a big reason why I developed Drillstack.''
Partnering with TeamBuildr was a natural fit for Drillstack. TeamBuildr, co-founded by Hewitt Tomlin, is an online strength and conditioning software for high school, college, and professional strength coaches, a perfect complement to Drillstack's testing system. Wanting to help coaches provide the very best training possible to their athletes in the most efficient way possible created a new mission in establishing Drillstack, and its partnership with TeamBuildr will only enhance this vision. The Drillstack program eliminates the need for clipboards and long spread sheets, saving hours, if not days of data entry for coaches so they can spend the time where it needs to be spent: with the athletes. "Giving our coaches an option of entering testing scores more efficiently on the front end is a natural fit with our strength and conditioning software," says Hewitt.
Drillstack's new athlete testing program is now available nationwide, and free demonstrations of the product can be obtained by contacting Drillstack directly. Contact Drillstack to learn about regional sports conferences where they'll be showcasing their new product.
About Drillstack
Drillstack offers an easy to use state-of-the-art web-based platform to manage athlete testing, combines and events. The platform gives coaches the ability to instantly score and rank an athlete after running various drills that athletes should be tested for during the offseason while athletes with their own profile page that they can share with potential recruits or anyone else they want to view their results. overall!
About TeamBuildr
TeamBuildr is an online strength training software for high schools, college and professional teams. The platform is mobile and accessible from any device.
# # #
For more information, contact:
Eddie Enriquez, Founder
Drillstack
eddie(at)drillstack.com
http://www.drillstack.com
T: (281) 844-8200