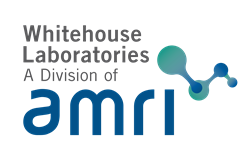 We are offering attendees a comprehensive resource for container closure integrity solutions
Lebanon, NJ (PRWEB) March 16, 2017
Whitehouse Laboratories, a division of AMRI and fully accredited contract testing facility, will be featured in a container closure integrity exhibit at INTERPHEX, March 21-23, at the Jacob Javits Center in New York City.
At Booth 3305, experts from Whitehouse Laboratories will provide insight on how companies can adapt to updates made to the USP General Chapter 1207, the global governing guidance for sterile product package integrity. Other industry leaders participating in the exhibit include Genesis Packaging Technologies, Lenox Laser, LIGHTHOUSE Instruments, Nikka Densok USA and PTI Inspection Systems.
"By combining leak testing equipment, pharmaceutical vial processing, laser-drilled defect creation, and analytical test method development and validation expertise in one place, we are offering attendees a comprehensive resource for container closure integrity solutions," said Justine Young, Associate Director of Container Qualification and CCIT, Whitehouse Laboratories.
INTERPHEX is the premier show for vendors, manufacturers and service providers to share technological advances and key developments for the pharmaceutical, biotechnology, and medical device industries.
About Whitehouse Laboratories
Whitehouse Laboratories is a fully accredited contract testing facility that supports pharmaceutical, biotechnology, medical device and consumer product manufacturers around the world. The company offers a comprehensive array of testing solutions from materials and excipients, container qualification and container closure integrity testing, routine analytical chemistry, drug delivery systems and device qualification programs, packaging, distribution and stability and storage programs. For more information, visit http://www.whitehouselabs.com.
About Genesis Packaging Technologies
Genesis Packaging Technologies, a division of R-V Industries, Inc., is a leader in the science and technology of pharmaceutical vial processing and handling. Purchasing equipment from Genesis offers customers support from a company with over 60 years of experience dealing specifically with vial handling equipment and technologies. Offering our customers the tools and knowledge to consistently achieve container closure integrity remains our priority.
About Lenox Laser
Lenox Laser is the proven leader in creating calibrated micro leaks. Our services include positive controls in any containers, leak detection of any package types for all CCIT inspections, as well as, all pharma packaging requirements.
About LIGHTHOUSE
LIGHTHOUSE offers laser headspace analyzer platforms and measurement services addressing a wide range of sterile product applications from package development to monitoring fill/finish processes to inspecting finished product.
About Nikka Densok USA
Nikka Densok USA provides high-speed online non-destructive pinhole inspection systems to detect pinholes, cracks and defective seals in liquid filled pharmaceutical packaging and containers using HVLD technology. Applications include pre-filled syringes, vials, ampoules, BFS containers, and IV bags, as well as other flexible and rigid packaging made of glass, plastic and poly laminates. Nikka Densok USA will also be exhibiting Nikka Research's automated label and print inspection systems. Our 100% print inspection systems are widely used on pharmaceutical labels for rewinders, on press, and offline. Please stop by for a demonstration!
About Packaging Technologies and Inspection (PTI Inspection Systems)
PTI is a global leader in package testing equipment. We manufacture technologies for package integrity testing, leak detection, container closure integrity, seal integrity testing and analysis. PTI's inspection technologies are deterministic test methods that produce quantitative test result data. Our technologies conform to ASTM and other regulatory standards. We specialize in offering comprehensive solutions including test method development and equipment validation. Applications include vials, ampoules, auto-injectors, cartridges, blisters, empty and pre-filled syringes, pouches and flexible packaging, bottles & other rigid containers. PTI will showcase two new technologies at Interphex 2017: E-Scan 655 MicroCurrent High Voltage Leak Detection System and Universal Blister Verification System.