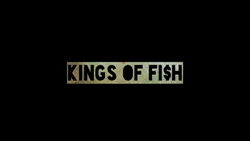 "Kings of Fi$h will now include some in store retail partners and we look forward to seeing all of the convention goers in the booth on March 19", said Mike Ungaro.
San Pedro, CA (PRWEB) March 10, 2017
Recognized by the national press as one of America's most Instagrammed Restaurants for the second year in a row, the San Pedro Fish Market will bring filming for its groundbreaking reality show, Kings of Fi$h, to the Seafood Expo North America in Boston, MA on Sunday, March 19, 2017.
"After 60 years in business, Kings of Fi$h is our very fun way of involving everyone involved in the market in a chronicle of a business that loves serving great seafood to families," said Michael Ungaro, Vice President, San Pedro Fish Market. "We now regularly serve four generations of families who weekly travel from over 120 miles away to sit seaside and enjoy our family style custom seafood trays and enjoy themselves. Our time in Boston at the Seafood Expo will allow our company to provide that experience to families across the country."
Having been viewed nearly 5.5 million times online, the Kings of Fi$h reality show has already received awards and nominations including the Best Short at the San Pedro International Film Festival in Los Angeles, CA and the award for best branded online video from the W3 Awards.
On March 19, the crew for Kings of Fi$h will be filming activity in the San Pedro Fish Market booth at the Seafood Expo, booth #2949, including interaction with convention goers, as the market continues to place its world famous shrimp tray dinners with buyers from across the United States.
"While social media has given us a following that generates 24 million+ annual interactions and Kings of Fi$h has been viewed nearly 5.5 million times, its our work with professionals like those at the Seafood Expo that allow us to expand our business and we want to chronicle that," explained Ungaro. "Kings of Fi$h is a lighthearted look at a business that now includes in store retail partners and shipping of online orders nationally and we look forward to seeing all of the convention goers in the booth on March 19."
Over the last year, across each of its social media platforms, San Pedro Fish Market have completed close to 24 million interactions on Facebook, Twitter, Instagram, and YouTube. In addition, approximately 1.3 million paying guests have come to the market for the world famous shrimp tray making the Market one of the largest paid tourist attractions on the west coast.
"We always strive for authenticity and quality in everything we do," concluded Ungaro. "Our frozen shrimp tray dinners that are bought in retail stores contain the exact same ingredients as our fresh product at the Market, and our show, Kings of Fi$h, authentically chronicles the fun behind the whole process!"
ABOUT SAN PEDRO FISH MARKET AND RESTAURANT
Founded in 1956, San Pedro Fish Market & Restaurant has grown into a top rated destination on the LA waterfront whose seafood, Lonely Planet described by saying, "Seafood feasts don't get any more decadent than at this family-run harbor-view institution." Routinely serving more than 25,000 diners each week, San Pedro Fish Market is also one of the most nationally recognized brands online, in social media, and is featured in the frozen food sections of hundreds of premium and mass market supermarkets where consumers can pick from three microwavable versions of our World Famous Shrimp Tray. Just as at the restaurant and market, all ingredients are the freshest available and meant to be prepared and enjoyed directly in the kitchen with your favorite ice cold beverage. For more information, go to our website at http://ow.ly/obvmS.