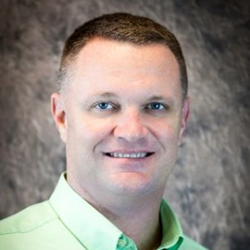 "I take pride in consulting with each of my clients to find them the best loan, and even to find them a realtor that best suits their needs and personality."
Philadelphia, PA (PRWEB) March 13, 2017
New Penn Financial has officially announced Jeff Porter http://www.newpennfinancial.com/jporter as area manager, located in Salt Lake City. Jeff has been in the finance industry since 1987, the mortgage industry since 1991, and in management roles since 2012. This experience has brought him deep connections and an excellent reputation in the Utah real estate industry, as he has received over 1,100 endorsements on Linkedin.
"I take pride in consulting with each of my clients to find them the best loan, and even to find them a realtor that best suits their needs and personality," Jeff said. "New Penn Financial offers the kind of loan product development that lets me meet the standards I set for myself and for my team."
"Jeff is an Eagle Scout and a former University of Utah football player, so he's a natural leader and competitor," said Region Manager Gerry Fernandez. "What New Penn can offer Jeff and his team in terms of product development and operations, is something that should make this a great branch to work with, whether you're a real estate agent or a homeowner."
About New Penn Financial
New Penn Financial® continues to assemble deeply experienced and highly seasoned industry leaders making us one of the fastest growing lenders in the nation. As a direct lender and servicer, we have positioned ourselves to be able to provide loans that serve a variety of scenarios. This allows us to assist more customers while maintaining the highest compliance standards and ensuring great customer service at every stage. Our leadership has successfully and strategically directed their teams to be prosperous during the downs of a challenging economy while capitalizing on the potential of a robust one. This depth of wisdom and focus on quality allows us to innovate with confidence, develop superior products, provide exceptional service and support, and back it up with the kind of solid foundation that is renewing the American Dream, all across the country.