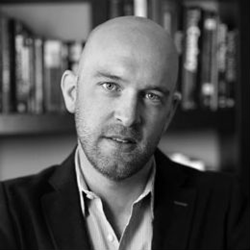 (PRWEB) March 13, 2017
Matthew R. Hintermeister, a Realtor in the Telluride, Colorado market, has rejoined the prestigious Haute Residence Real Estate Network.
The Haute Residence Real Estate Network of Hauteresidence.com, affiliated with luxury lifestyle publication Haute Living, is proud to continue its partnership with Matthew R. Hintermeister recognizing him as a prominent real estate professional.
Designed as a partnership-driven luxury real estate portal, Haute Residence connects its affluent readers with top real estate professionals, while offering the latest in real estate news, showcasing the world's most extraordinary residences on the market and sharing expert advice from its knowledgeable and experienced real estate partners.
The invitation-only luxury real estate network, which partners with just one agent in every market, unites a distinguished collective of leading real estate agents and brokers and highlights the most extravagant properties in leading markets around the globe for affluent buyers, sellers, and real estate enthusiasts.
HauteResidence.com has grown to be the number one news source for luxury listings, high-end residential developments, celebrity real estate, and more.
Access all of this information and more by visiting: http://www.hauteresidence.com
About Matthew R. Hintermeister:
Originally from Oyster Bay Cove, New York, Matthew R. Hintermeister graduated from Phillips Academy and Bates College, where he majored in economics and wrote his thesis on the history and mechanics of ski resort real estate markets. He also studied in France, Chile, and Spain as well as having traveled extensively throughout Europe, South America, and Northern Africa.
Matt enjoys skiing, hiking, four-wheeling, sailing, fishing, and travel, and is interested in international cultures, politics, and European art and history. He moved to Telluride in 2000 and has been a Realtor ever since, specializing in luxury homes, condominiums, ranches, and development.
Hintermeister previously served as president of the Telluride Association of Realtors and vice president of the Colorado Association of Realtors Mountain District. Currently, he serves as the Telluride director for the Colorado Association of Realtors and also serves on the CAR Business Services board of directors. Hintermeister was previously appointed to the National Association of Realtors Public Policy Coordinating Committee. He frequently visits the Colorado and U.S. capitols to advocate for homeowner and private property rights. Hintermeister was named the 2008 Telluride Realtor of the year.
Beyond real estate, he serves on the board of directors for the Telluride Aids Benefit and previously served on the Telluride Historic and Architecture Review Commission (HARC).
Additionally, Hintermeister is co-owner and founder of Telluride Eco Cleaners and The Telluride Laundromat.
To learn more, visit Matthew R. Hintermeister's Haute Residence profile: http://www.hauteresidence.com/member/matthew-r-hintermeister