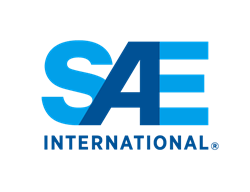 SAE is excited about hosting GAMIC in the Learning Lab at this year's WCX and being a conduit for these critical conversations. - Marc LeDuc, Lead Content Developer, WCX, SAE International
DETROIT (PRWEB) March 13, 2017
Thirteen automotive and mobility technologists from around the globe will compete for over $300,000 in cash and business acceleration services at the Global Automotive & Mobility Innovation Challenge (GAMIC) 2017 Finals during WCX 17: SAE World Congress Experience on April 4. This is the ninth annual collaboration between SAE International and MI Innovation Alliance.
"The purpose of GAMIC is to identify those stand-out, innovative companies, and cultivate new technologies and solutions for the automotive industry," said David Stout, GAMIC co-founder, former SAE International Board member and SAE Detroit Section Chair.
The finalists will present their plans during SAE WCXTM17 at Cobo Center in Detroit on Tuesday, April 4 from 1-5 p.m. in the main floor Learning Lab. The teams will compete in four categories of technological need, with one winner from each category.
"With the rate of new technology innovation, early discussions between OEMs and major Tier Ones, and the Start Up Community, are necessary for faster product development. SAE is excited about hosting GAMIC in the Learning Lab at this year's WCX and being a conduit for these critical conversations," Marc LeDuc, Lead Content Developer, WCX, SAE International
The four selected winners will then present to automotive OEMs and suppliers on Thursday, April 6 from 3-4 p.m. in the same location. All four winners will share the $300,000 prize. The four categories are:

Cat 1 – Vehicle Electrification, V2X, Advanced Mobility
Cat 2 – Advanced Materials, Sensors, Actuators, Manufacturing Processes
Cat 3 – Infotainment, Auto Consumer / Value Add, Value Chain / Business Model, Security
Cat 4 – New High-Value, Disruptive Technology Innovations
"With Silicon Valley's new auto players disrupting transportation and mobility, companies are pushed to expand beyond purely internal development to find the hottest new technologies to co-develop and commercialize faster," explained Dennis Nash, MI Innovation Alliance co-chair and GAMIC co-founder. "This global competition is key to helping automakers, top-tier suppliers and investors find promising breakthroughs for tomorrow here in Detroit."
Selected from a group of 19 presenters during the GAMIC Semi-finals*, the semi-finalists hailed from seven states and two foreign countries. Of the 13 selected finalists, four hail from Michigan, three from California, one each from Massachusetts and Iowa, and four from Canada and Japan.
Any questions? Email GAMIC(at)MIinnovationAlliance(dot)org, and visit http://www.GAMICevent.org for advance registration and tickets.
*Short summaries from the semi-finalists are available for viewing.
About MI Innovation Alliance – http://www.miinnovationalliance.org
Forums of the MI Innovation Alliance are open to anyone interested in fostering the growth of innovation and collaboration in Michigan, the Great Lakes region and globally. Our goal is to help teams and organizations connect to bring innovation, advancements and best practices in science and technology together with expert resources to address challenges in automotive/ mobility, medical devices/digital health and cyber/IIoT. MI Innovation Alliance is a Michigan non-profit working with its collaboration partners to deliver meaningful Michigan Collaborations, with Global Impact.
About SAE International – https://www.sae.org/
SAE International is a global association committed to being the ultimate knowledge source for the engineering profession. By uniting more than 127,000 engineers and technical experts, we drive knowledge and expertise across a broad spectrum of industries. We act on two priorities: encouraging a lifetime of learning for mobility engineering professionals and setting the standards for industry engineering. We strive for a better world through the work of our philanthropic SAE Foundation, including programs like A World in Motion® and the Collegiate Design Series™.
###