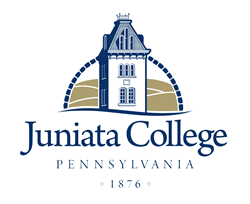 Norwalk, CT (PRWEB) March 13, 2017
Akademos, Inc. is pleased to announce that Juniata College, a private liberal arts college located in the scenic mountains in central Pennsylvania, has selected Akademos as its online bookstore provider to improve student success and increase textbook affordability. The College has a strong reputation for excellent academics, personal attention, and state-of-the-art technological resources and is recognized for its distinctive focus on experience and excellent outcomes in Lauren Pope's Colleges That Change Lives.
Starting with summer term 2017, Juniata students can shop for textbooks and course materials in the money saving format of their choice and place orders anytime, anywhere, from any device. The new school-sanctioned virtual bookstore platform will provide students with a wider selection of course materials to choose from – including new, used, marketplace, rental and eBook formats – dramatically expanding students' access to lower cost course materials.
The next-generation Akademos virtual course materials store will give students and faculty complete visibility throughout the textbook purchasing and adoption process. Juniata's student information system (SIS) will seamlessly integrate with the Akademos online platform enabling students to see a personalized listing of the textbooks required for each of their courses and to order books for an entire semester rapidly and efficiently.
Akademos' exclusive marketplace offers over 100 million new and used textbooks for students to choose from with the average student saving 60% off the list price. At the end of each term, students will have the option to sell back their textbooks through the Akademos peer-to-peer marketplace to recoup some of their cost.
"We are confident that transitioning to a personalized, school-sanctioned virtual bookstore with a marketplace that offers students more competitive pricing on course materials is the right decision for Juniata," said James A. Troha, President of Juniata College. "Partnering with Akademos closely aligns with our strategic plan, Courage to Act. Our goal is to give our students access to the best resources available to help them grow and thrive as individuals who think deeply and care deeply about their community."
Aligning with Juniata's educational approach of collaborative student-faculty relationships, Juniata faculty will be able to use advanced adoptions and analytics tools to help drive student and institutional success through the adoption of lower-cost, high-quality materials. The Akademos Adoption & Analytics portal allows faculty to compare real-time prices for course materials in multiple formats to choose the best, low-cost options for students. The analytics tools enable faculty and administrators to have critical control over the faculty-adoption and student-purchasing process to track progress from across the entire college to individual classes.
"Our unique and innovative full-service bookstore solution aligns closely with Juniata's reputation for collaborative student-faculty relationships and state-of-the-art technologies," said John Squires, Akademos Chief Executive Officer. "What we have seen with other institutions is that a greater selection of materials in different formats, including marketplace options, leads to reduced course material costs – which results in greater access to learning materials and an increase in student preparedness and academic success."
Leveraging Akademos' state-of-the-art virtual bookstore platform for course materials will enable Juniata's current brick and mortar store to transition to a full-service general merchandise campus store. This new hybrid bookstore model will allow Juniata to use the space previously dedicated to textbooks and course materials to now offer a wider selection of spirit wear, supplies and other merchandise to better serve its community.
To learn more about expanding affordable textbook options for students and online bookstore offerings for educational institutions, visit akademos.com.
About Juniata College
Juniata is a student-centered, independent, four-year, co-educational college of liberal arts and sciences. Founded in 1876, it is located in the scenic mountains of central Pennsylvania. Juniata has a strong reputation for excellent academics, personal attention, state-of-the-art technological resources and a commitment to service and community. Our mission is to provide an engaging personalized educational experience empowering our students to develop the skills, knowledge and values that lead to a fulfilling life of service and ethical leadership in the global community.
Juniata students enjoy small classes, a challenging, flexible curriculum, collaborative student-faculty relationships, countless chances to learn by doing, and a lively campus life that is mindful of the many ways in which students learn and provides access to global opportunities for study and experience. Ninety-six percent of Juniata's students graduate within four years and a high number of them go on to pursue doctoral degrees.
The college is recognized as a top 100 private liberal arts college and has been highly rated based on recruiting and graduating low-income students, as well as examining research, international study, and community service. These factors have made the college nationally distinctive, while also emphasizing dedication to scholarship and community.
The Princeton Review stated that "Juniata College has catapulted from regional to national status in the past decade," and Forbes.com America's Top Colleges rated Juniata in the top 50 on its "Grateful Graduates Index: Top ROI Colleges."
About Akademos
Akademos offers customized, online bookstore services and solutions that support what's most important to institutions — from full-service virtual bookstores to unique partnerships and products supporting on-campus shops. Akademos delivers cost savings on course materials for students while providing administrators and faculty with critical control over the textbook delivery process.
Akademos offers an innovative textbook marketplace, best-in-class eCommerce platform, eLearning solutions, and a unique adoption and analytics portal. The company's comprehensive supply-chain solution and commitment to responsive personal service makes it the choice of leading institutions throughout the country.
Akademos helps institutions deliver the right course materials, at affordable prices, on time. Learn more at akademos.com