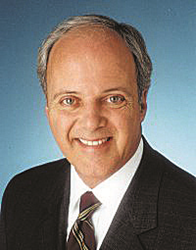 We are honored to once again promote Miami at the world's No. 1 business event
Miami, FL (PRWEB) March 13, 2017
The MIAMI Association of REALTORS® (MIAMI) will promote South Florida real estate at the world's largest property show, MIPIM, on March 14-17, in Cannes, France as part of the National Association of REALTORS® (NAR) expanded U.S. pavilion. MIAMI has exhibited with NAR at MIPIM for three consecutive years to increase awareness of our South Florida and U.S. markets.
MIAMI leaders will tout Miami's rise as a world-class global city and work to attract more commercial and residential investment for South Florida and the advantages of doing business with MIAMI members.
"We are honored to once again promote Miami and South Florida at the world's No. 1 business event," said Christopher Zoller, a Coral Gables Realtor and 2017 MIAMI Chairman of the Board. "Real estate is an integral part of South Florida's economy and it's important to showcase Miami's evolution as a top world-class city on this global stage. Investors want to build and develop properties in Miami because we're growing, boast an incredible lifestyle and abound with economic opportunities. MIAMI also features the markets of Broward, Jupiter and Martin County."
NAR hosts a U.S. pavilion to increase awareness of U.S. markets with commercial and luxury development potential. In addition to Miami, U.S. markets featured at the MIPIM U.S. pavilion include the states of Florida, Illinois, Missouri, Nevada, Rhode Island and Washington and the metro areas of San Diego, Scottsdale, Las Vegas, Reno and New York.
Five MIAMI leaders and three MIAMI executives will represent MIAMI at the MIPIM exhibit. Participating MIAMI leaders are: Chairman Zoller of EWM Realty International; 2017 Chairman of the Board-Elect George C. Jalil of First Service Realty, Real Living; 2017 Commercial President José María "Chepe" Serrano of New Miami Realty Corp.; 2017 Commercial President-Elect Brian Sharpe of Sharpe Properties Group; and 2017 Residential President Christina Pappas of The Keyes Company.
MIAMI Chief Executive Officer Teresa King Kinney, MIAMI Senior Vice President of Public Relations & International Lynda Fernandez and MIAMI Vice President of Government Affairs and City of Doral Councilwoman Ana Maria Rodriguez will also participate.
MIAMI to Highlight Robust South Florida Real Estate Market
South Florida is one of the world's top destinations for international investment. Foreign buyers purchased $6.2 billion of South Florida residential properties in 2016, up from $6.1 billion a year ago, according to the 2016 Profile of International Home Buyers of MIAMI Association of REALTORS® (MIAMI) conducted by MIAMI and NAR.
More than half of all international home sales in the entire state of Florida (52 percent) happen in Miami-Fort Lauderdale-West Palm Beach, according to NAR's 2016 Profile International Residential Real Estate Activity in Florida.
In 2016, the U.S. was ranked No. 1 for safe and secure investments and as the best opportunity for capital appreciation by members of the Association of Foreign Investors in Real Estate.
MIAMI leaders and executives will exhibit at the U.S. pavilion with the goal to bring more investors to South Florida to invest in office buildings, residential developments and retail.
"Commercial real estate investment does so much for the South Florida economy," Serrano said. "More commercial investment means more taxes for local cities, more jobs for local residents and ultimately more city expenditures to improve roads, highways and schools."
90 Countries Represented at MIPIM
About 23,000 leading real estate executives from 90 countries will travel to Cannes for the four-day annual gathering. About 2,400 investors will participate.
The event brings together investors, developers, architects, hotel groups, public authorities, city mayors and property associations from around the world. Of the roughly 23,000 attendees, only about 500 will be from the U.S.
About the MIAMI Association of REALTORS®
The MIAMI Association of REALTORS® was chartered by the National Association of Realtors in 1920 and is celebrating 97 years of service to Realtors, the buying and selling public, and the communities in South Florida. Comprised of six organizations, the Residential Association, the Realtors Commercial Alliance, the Broward Council, the Jupiter Tequesta Hobe Sound (JTHS) Council, the Young Professionals Network (YPN) Council and the award-winning International Council, it represents more than 46,000 real estate professionals in all aspects of real estate sales, marketing, and brokerage. It is the largest local Realtor association in the U.S., and has official partnerships with 160 international organizations worldwide. MIAMI's official website is http://www.miamire.com
###