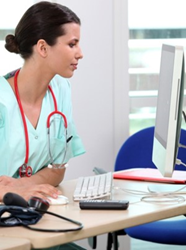 "The addition of the CALNOC Learning Management System opens a window of possibilities to advance training, improve practices and facilitate continued education to improve patient safety and quality for all." said Tony Sung, CEO of CALNOC
(PRWEB) March 13, 2017
CALNOC's balanced approach to clinical improvement addresses not only the outcomes, but the structures and processes, that impact patient care and quality. Now with the addition of CALNOC's Learning Management System we are taking it one step further by providing on demand resources, learning outcomes, and Web-Based Courses to accelerate the improvement of processes through training and education.
"The addition of the CALNOC Learning Management System opens a window of possibilities to advance training, improve practices and facilitate continued education to improve patient safety and quality for all." said Tony Sung, Chief Executive Officer for CALNOC.
CALNOC's Learning Management System can be accessed through the company website at http://www.calnoc.org. Participation in certain courses are available to hospital members, hospitals that are not yet members and individuals in the health care field that are interested in continued education.
About CALNOC
The Collaborative Alliance for Nursing Outcomes (CALNOC), is the leading provider of Business Intelligence, and Research on nurse sensitive quality indicators. CALNOC serves as the nation's only nurse sensitive registry managed, operated and designed by nursing. Always on the forefront of patient care excellence, CALNOC created the first database registry of nurse sensitive indicators which turns patient outcome data into powerful information for hospital executives to guide decisions to advance global patient care. Hundreds of hospitals have joined CALNOC to monitor and benchmark performance in order to deliver excellence in patient care. CALNOC is a non-profit 501 (c) (3) public benefit corporation with headquarters in San Ramon, California. For more information, call 888-586-1994 or visit http://www.calnoc.org