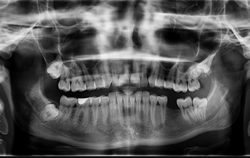 [The link between Alzheimer's and missing teeth] definitely underscores the great importance of proper dental care in ensuring good health and quality of life as patients age.
Los Angeles, CA (PRWEB) March 20, 2017
A March 8 article on Express cites a Japanese study, reported in the Journal of the American Geriatrics Foundation, which found that the risk of developing Alzheimer's disease appears to increase as patients lose their teeth. Dr. Farzad Feiz of Calabasas Dental Group and California Dental Care, both based in the Greater Los Angeles Area, notes that while the study did not find out which of the several theories regarding the reason for the association between missing teeth and Alzheimer's might be correct, it definitely underscores the great importance of proper dental care in ensuring good health and quality of life as patients age. There are many aspects to ensuring proper oral health, says Dr. Feiz, they include:
Regular Brushing and Flossing. It's something we've all heard about since early childhood, even so, a surprising number of people become lax about their ordinary, day-to-day dental hygiene, says Dr. Feiz. The dentist adds that, in addition, recent news stories have wrongly given many the impression that there's no particular reason to floss. Dr. Feiz notes that, even if there may be room for further investigation of the benefits of flossing, it simply stands to reason that clearing out bits of food, including sugary substances, between the teeth must be an important aspect of preventing tooth decay and gum disease.
Regular Dental Visits. Even the most avid dental hygiene enthusiast simply can't do everything needed to protect his or her own teeth and gums, says Dr. Feiz. That's why it's crucial for individuals to see their dentist regularly for teeth cleaning and examinations aimed at both reducing pockets of tooth decay-causing materials that laypeople ordinarily miss when brushing and flossing, as well as to catch problems before they become too serious. Dr. Feiz notes that, while having a cavity filled might not be anyone's favorite activity, it's vastly preferable to the lengthy procedures to save a tooth or, much worse, losing the tooth entirely.
Replacing Missing Teeth. While dental professionals always do their best to save teeth with procedures such as root canals, sometimes teeth have to be extracted. At that point, Dr. Feiz points out that the best solution is a dental implant. The dentist notes that, while bridgework and dentures can be useful in terms of function and appearance, only implants appear to prevent bone loss and other systemic impacts of losing teeth.
Interested readers who would like to learn more are invited to visit Dr. Fez's web site at http://www.FeizDental.com. They can also contact his two conveniently located offices: California Dental Group in West Los Angeles at (310) 955-4008, or Dr. Feiz's West San Fernando Valley-based Calabasas Dental Care at (818) 660-0731.