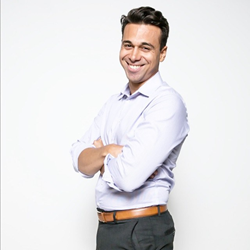 Ybus has it's own Blue Print for Online Reputation Management. Our clients range from big companies to celebrities, but we also get calls from desperate parents and we see kids and families that are not ready to deal with this kind of problem.
Miami, Florida (PRWEB) March 14, 2017
MIAMI BASED WEB TECHNOLOGY COMPANY "Ybus"
COMMENCING A PRO BONO CAMPAIGN TO PROTECT VICTIMS OF CYBERBULLYING
Ybus, a Miami based company that specializes in web technology including Apps, E-Commerce, SEO, Online Reputation and Social Media Marketing is applying it's expertise toward a noble cause; aiding the victims of cyber bullying. Every month, Ybus receives at least a dozen calls from desperate, panicked parents of a child that is being victimized online. Noting the importance of eliminating this unjust activity, Ybus has now elected to take on one free case per month.
Please visit to send your case:
https://www.y-bus.com/help-my-child/
How do they do it? Ybus creates blogs, websites and social media profiles containing everything Google 'likes' or 'looks for' to create positive content on the victims name. Ybus uses their own network of blogs to endorse those sites reinforced with back links to get Google to recognize the positive content and push the previous sites containing slanderous material down on the search. Ybus also has capabilities to effectively create and surface content on Facebook, Instagram and Twitter to push the derogatory remarks down and have the positive material to surface first.
Tips from Ybus to Negate Malicious Content Online:
DON'T SHARE & DON'T COMMENT ON UNETHICAL POSTS
Do not engage with hateful comments online. Even if you dislike the material or leave a furious comment, you are still helping the link to appear more frequently.
DON'T SEARCH FOR OR CLICK ON A LINK THAT CONTAINS CYBERBULLYING
When you search for or click on a link that contains slanderous content, Google is recognizing this as material that is 'ranking well' and it will then remain at the top of the search.
CLICK ON NEUTRAL OR POSITIVE NEWS WHEN SEARCHING FOR THE VICTIM
When you click on this sort of content you are effectively moving this material to the top of the person's search.
About Ybus: Founded in 2015 by Fernando Azevedo who created himself his blue print for online reputation services. Fernando Azevedo is an o-1 visa, for individuals with extraordinary ability. He graduated in 3 Engineer Fields, has a Master Degree. He was a professor at PUC-University for 7 years, has a book published in Brazil and studied Innovation and Entrepreneurship at Stanford University.
Ybus' specialty is in creating a positive image and is often contracted to develop a strong online presence for individuals that are applying for a university abroad, starting a business, attracting new customers and followers and for personal and business networking. Ybus has the capability to create 20-30 sites on a person or company and implements SEO techniques to occupy Google's 1st page on a search.
To learn more about Ybus or for media requests, kindly contact Danna@Canpublicity or (305) 776-7715.