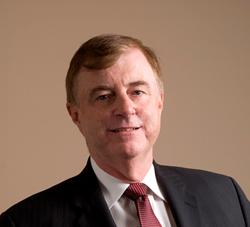 "It is refreshing to see a company who cares so much about their people"
Winston Salem, NC (PRWEB) March 13, 2017
SUNUP Insurance Services, Inc. a nationwide firm that is an agent focused franchisor for insurance agents, is pleased to announce the appointment of Bob Lougen as Chief Strategy Officer.
Bob has vast experience in consumer financial services, franchising, and establishing new ventures. Bob is an accomplished leader, with a track record of achieving strong results in fast-paced environments. He brings a great mix of leadership, inspiration, operational experience, financial acumen and passion for customer care which will be a good cultural fit for SUNUP.
In his career, Bob has 30+ years with H&R Block Inc. in both the US and Canada, most recently serving as President of H&R Block Canada, along with serving as VP of N. American operations at Liberty Tax. Both companies gave him significant experience in areas that apply to SUNUP such as strategic planning, franchising, leading multiunit operations, marketing and brand management. In addition, Bob, has been a part of several startups in the crowdfunding and fin tech sectors with experience in product development, business development and fundraising.
CEO at SUNUP, Todd Swicegood said, "We are excited to have Bob Lougen as a key member of our founding executive team. We have a broad vision for SUNUP as it relates to growth and most importantly providing an environment that will allow agents to be successful both personally and professionally. Bob is a principle centered leader with a high priority on a people centric culture which makes him a great addition to SUNUP, especially in these early stages as we continue to build momentum.
"I am proud to be a part of SUNUP," Lougen said. "After meeting Todd and the executive team I have to say it's refreshing to see a company who cares so much about their people."
"I am very impressed with SUNUP's innovative business model that I believe will be both disruptive and highly successful. By merging two most efficient and profitable business models in America today; insurance and franchising, agents at SUNUP will have a sophisticated but easy to use system, which focuses on delivering an incredible customer experience. SUNUP combines the flexibility of the independent agent model, the support of the captive model, and a training system that most franchises would be envious of," Lougen continued, " the insurance buying public want and need a professional insurance agent they trust to handle all of their insurance needs. It's time that agents start delivering on that promise and we will give them the tools they need to get it done."
SUNUP Insurance Services, Inc. is in it's second year of operations and already has over 65 outlets in Texas, Florida, North Carolina, South Carolina, Georgia, Louisiana, Ohio and is prepared to expand into 10 other states in 2017. With a focus on coaching, SUNUP operates both an Area Representative master franchise model, where the focus is on recruiting and trainer top performers, as well as a Unit Holder franchise of storefront operations. SUNUP is headquartered near Winston Salem, NC in Bermuda Run, NC, and operates a training center at SUNUP University in Liberty Hill, Texas near Austin.